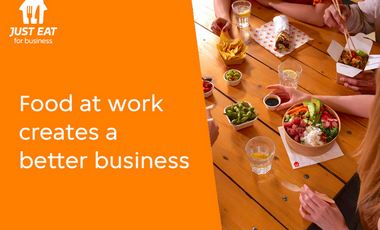 Just Eat for Business
We make it easy for your teams to order great food for any occasion in the office or at home. We partner with the best restaurants and caterers to bring delicious and exciting food to your offices and remote teams, whatever the occasion.
Come and talk to us about
As corporate specialists we make it easy for companies to order great food for any occasion. We feed 30,000 people at over 600 companies every week, from meetings and events, to subsidised breakfasts, lunches and more. We have solutions to meet any catering needs in the hybrid working world.
More from us: enjoy our content