REBA Reward Leaders' Forum 2017
This conference examined how legislative, social, economic and demographic change combined with new workforce behaviour patterns is driving new approaches to pay & pensions.
Presentation slides are attached to relevant speaker photos - scroll down to view
Videos filmed at the event
Video (above): Video tutorial: What your pay strategies could look like by 2020
View Video tutorial: The changing role of workplace savings for a new workforce
View Video tutorial: Understanding the impact of the digital age on reward
View Video tutorial: Sir Steve Webb outlines the future of pensions
View Video tutorial: Why less is more when it comes to reward strategies
View Video tutorial: What does an effective DC scheme look like?
View Video tutorial: How to plan for a future without salary sacrifice
View Video tutorial: How to move to a new financial wellbeing approach
View Video tutorial: An Asian perspective on today's UK reward
View Video tutorial: How to shift your thinking on workplace retirement savings
View Video tutorial: Improve, inform and integrate your pay and benefits strategy using data analytics
View Video tutorial: How to bridge the advice gap around retirement
View Video tutorial: 2017 AGM season - challenges in executive and senior executive remuneration
View Video tutorial: Empowering your staff to take control of their own workplace finances
Exceptional selection of presenters and topical matters covered.
---
Speakers
Really informative, relevant and very current.
The reward levers employers can pull are shifting due to demographic and legislative changes: generations Y&Z, ageing workforce, national living wage, the Lisa, pensions freedoms, lifetime allowances, gender pay audits.

The way we work, where we work and what jobs we will be doing in the future also mean that reward professionals need to re-think pay and benefits strategies to ensure they align to shifting HR and business strategies.

This high level think-tank event focused on the two biggest costs to the reward budget: pay and pensions. It asked: what will these strategies look like by 2025?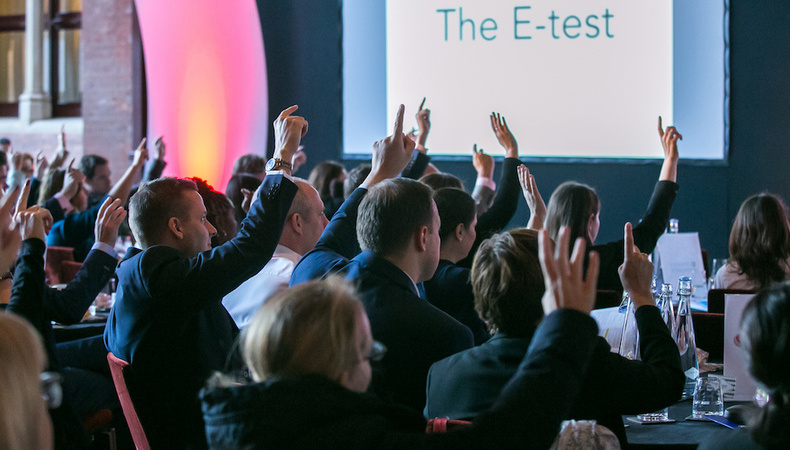 ---
What delegates said about the 2017 conference

"Really like the seniority of the delegates"
"The most valuable conferences I attend are REBA ones"
"Delegates are 'people like me' with the same challenges"
"Great insight into what others are offering"
"I think REBA delivers events others could learn from"
"Really useful discussion groups and networking"
"Excellent conference with engaging speakers once again!"
---
Conference programme
08:00 Reward & Employee Benefits Association members mix 'n mingle breakfast
09:00 Opening Remarks from the Chair: The environment we are operating in
09:15 Keynote Address: How the changing nature of work and employment relationship in the digital age will change reward
Reward as part a new employment relationship
Understanding the psychology of reward
What this means for reward management
Speaker:
Daniel Hibbert, author, 'Thunder Cloud: Managing Reward in a Digital Age'
09:40 Industry Case Study: HRD view - ways in which HR strategies are adapting to meet new global, demographic, economic, talent and digital trends within workforces
Speaker:
Shauna O'Handley, Head of Talent Value Proposition & Performance, Misys
10:05 Improve, inform and integrate your pay and benefits strategy using data analytics
Learn how to create an integrated approach to your reward strategy using the data in HR and benefits systems. This session will cover:
Analysing your workforce and using the data to help set pay strategy
Understand how to use combined data from your HR and benefits systems to make best use of your benefits budget
Monitor the effectiveness of your reward approach and identify ways in which it can be improved, based on real-word data
Alex Tullett, Head of Benefit Strategy, Capita Employee Benefits
10:25 Empowering your staff to take control of their own workplace finances
This session will explore financial wellbeing at work and the best routes to helping employees empower themselves to become more financially resilient.
Who is worrying about money in your workforce, and why?
What are the workplace savings design opportunities on offer to help them?
How can financial wellbeing be delivered and communicated in inspiring and imaginative ways?
Paul Waters, Partner, Hymans Robertson
Judith Groves, Managing Director, Like Minds
10:45 Morning refreshments
11:10 Viewpoint: What will pensions look like by 2020, 2025 and 2030?
What the government wants to see
What employees (of different generations) want
What employers need to see in place
The role of short-, medium- and long-term workplace savings
Speaker:
Sir Steve Webb, Director of Policy, Royal London & Ex-pensions minister
11:25 Experts on the Sofa: Reality today - how to shift your thinking on workplace retirement savings to keep up with changing business and HR demands
How external factors such as the ageing workforce; Generation Y & Z; flexible and agile working; workforce planning; and ongoing legislative changes are changing pension strategies.
Speakers include:
Peter Strudwick, Pension and Benefits Partner, LV=
Tim Sharp, Pensions Policy Officer, TUC
Graham Vidler, Director of External Affairs, Pensions and Lifetime Savings Association (PLSA)


Gavin Zaprzala-Banks, Principal at Punter Southall Aspire
12:00 Workplace savings for a new look workforce
The workplace is changing fast, with individuals staying in employment for longer and changing jobs more frequently. Now, more than ever, one size does not fit all. How can employers use different savings options within their financial reward package to support changing working patterns?
How the new LISA can be used as part of a workplace savings strategy?
Workplace savings for an agile workforce
Creating the right blend of savings products for your employees
Andrew Drake, Head of Rewards and Benefits Consulting, JLT Employee Benefits
12:20 Interview: Bridging the advice gap
The advice gap is getting wider. People are living longer; most employees are under-funded for retirement - and there aren't enough financial advisers to support everyone. What can be done? Debi O'Donovan asks Andrew Firth, chief executive of Wealth Wizards.
What is the impact on businesses if staff can't afford to retire - and how is this affecting talent strategy?
Has auto-enrolment given people a false sense of security about their retirement?
Can robo-advice support the advice gap: is it as good as face-to-face interaction?
How do you encourage senior management to prioritise long-term savings?
Andrew Firth, CEO, Wealth Wizards
12:40 Rethink benefits! How to plan for a future without salary sacrifice
This interactive session explores what the potential fallouts are when one of the main foundations of UK benefit programmes change in April 2018, and how employers can futureproof their scheme design to stand the test of time.
How to break away from traditional salary sacrifice benefits
Maximise the use of data to truly support your employees' financial wellness
Prove return on investment from benefits beyond tax savings
Matthew Gregson,

SVP Data and Analytics

, Thomson Online Benefits
13:00 Lunch
13:55 Verbal Tweet: An Asian perspective on today's UK reward - looking at what we do well in the UK and what we can learn
Marcus Underhill, Director of Engagement and Insights, Staffcare
14:00 RT Discussions: Financial wellbeing in the workplace: tackling employee earnings, savings and debt to support a productive workforce?

Impact of ongoing legislation on pay and pensions
Demographics - ageing workforce and demands of generation X&Y
Workforce planning and shifting work patterns - flexible working, homeworking
14:40 From tactical to strategic - moving away from a traditional benefits approach and toward a financial wellbeing programme
This interactive session will use research findings, practical examples and audience experience to understand why employers should and would want to start moving toward an organisation-wide financial wellbeing programme. It will:
Explore the employee and employer side of financial wellbeing
How to create an approach that goes beyond kneejerk responses to employees' financial pain points
Combine research findings and shared experiences to identify ways of making sure the whole company benefits from financial wellbeing
Mark Rowlands, Head of DC and Financial Wellness Services, Mercer
Niall O'Callaghan, Consumer Leader UK & Ireland, Mercer
15:00 What does an effective DC scheme look like?
With increasing numbers of employees now relying on defined contribution (DC) pensions for their retirement savings, making sure that your workplace scheme is fit for purpose is of vital importance. This presentation will cover:
Building an efficient DC scheme, in terms of default fund design and charging structures
Ensuring members understand the need to pay into their pension for as long as possible
Encouraging both members and employers to choose appropriate contribution levels
Gavin Zaprzala-Banks, Principal, Punter Southall Aspire
15:20 Getting fit for the future - a bootcamp for reward professionals
Developing a curated reward strategy to attract, retain and engage talent, by creating a joined-up focus on long-term meaningful changes which improve transparency and manager engagement through:
gender pay regulations as a lever to drive change
making reward in your organisation fit for the future by re-calibrating the employee deal
Deborah Rees, Director of Consulting, Innecto Reward Consulting
15:40 Afternoon tea
16:00 Interactive Panel of Experts: What will your pay strategies look like by 2020?
Cost pressures on pay - Brexit, National Living Wage, pensions costs
House prices, student debt and interest rates - dealing with the demand for pay increases
Flexible and agile working - will the mix between fixed and variable pay shift?
What role for performance pay?
Expats paid on UK rates – Brexit
Pensions AAs and LTAs - the ongoing impact on high earner reward packages
Speakers include:
Geoffrey Strickland, Group Compensation & Benefits Manager, Asahi Europe
Duncan Brown, Head of Consulting, Institute for Employment Studies
Rachel Smith, Senior Labour Market Economist, Confederation of British Industry (CBI)
Mark Chamberlain, Group Reward Director, SIG Group
Masha Boldyreva, HR Director - Northern Europe, Mondelēz International

16:40 Executive Renumeration Viewpoint: 2017 AGM season - challenges in executive and senior executive remuneration
What shareholder pressures will mean for your exec reward strategies in the next 12 months
What is the direction of travel for long term incentive plans (Ltips)
Current practice and expectation in deferred bonuses
Managing shareholders expectations
How your role as a reward professional can impact responsible investment
Speakers include:
Stefan Stern, Director, High Pay Centre
Philip Hutchinson, Former Head of Global Reward, Aker Solutions
Corinne Carr, Independent Reward Practitioner
Rob Horrocks, Group Compensation and Benefits Director, Merlin Entertainments
Andrew Ninian, Director, Corporate Governance and Engagement, The Investment Association
17:05 Closing remarks
17:15 Event closes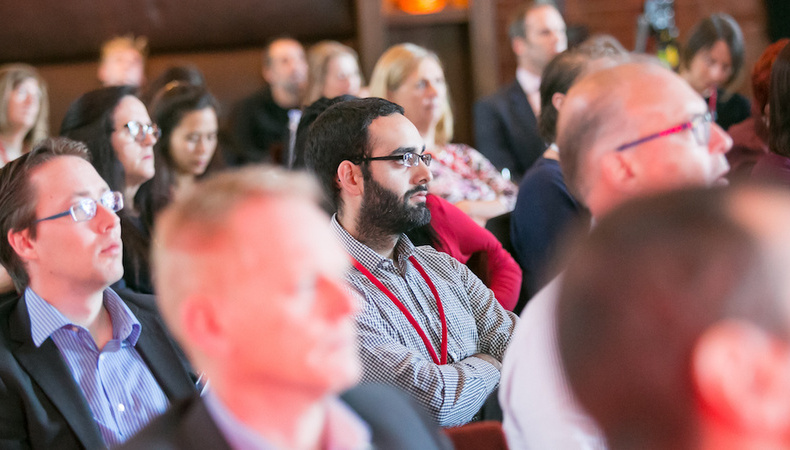 ---
Delegates included:
| | |
| --- | --- |
| ACCA | Ladbrokes Coral Group |
| Allianz | Laing O'Rourke |
| American Express | Lendlease |
| Amey | Linklaters |
| Anglian Water | Liverpool Victoria |
| Arcadis | Lloyd's |
| ARM | Lockheed Martin |
| AWE | Low & Bonar |
| BAE Systems | Lush Fresh Handmade Cosmetics |
| Bard Pharmaceuticals | McDonald's |
| Barnardos | Merlin Entertainments |
| BDO | Metropolitan |
| BGL Group | Moss Bros Group |
| BlackRock Investment Management | Mundipharma International |
| Bombardier Transportation | National Express |
| Britvic | National Grid |
| Bromford Housing | NGAHR |
| CEVA Logistics | NHBC |
| Charles Taylor | Novartis Pharmaceutical |
| Chester Zoo | Ocado |
| City & Guilds | Pentland Brands |
| Coca-Cola | Personal Group |
| Computershare | QVC |
| Connect Group | Rathbones |
| Co-operative Group | Royal London |
| Country Court Care | Rydon Group |
| Countrywide | Shell International |
| CS Pay & Reward - Cabinet Office | Smiths News |
| Dentsu Aegis Network | Societe Generale |
| Department of Health | Spire Healthcare |
| DHL International | SuperGroup |
| Discovery Communications | TalkTalk Group |
| E.ON Group | Telefonica |
| EasyJet | Tesco |
| Engie | The Crown Estate |
| Enterprise Holdings | The Girl's Day School Trust |
| Equifax | The Hyde Group |
| Expedia | The Royal Household |
| Financial Conduct Authority | The Southern Co-operative |
| FIS | Three UK |
| FM Global | Time Inc UK |
| Fujitsu | Topps Tiles |
| Gap | Travers Smith |
| Giles Rhodes | Tui |
| Grant Thornton | Twitter |
| Guy's and St Thomas' NHS Foundation Trust | University of Greenwich |
| Heathrow Airport | University of Sheffield |
| HM Treasury | Virgin Atlantic |
| Hogan Lovells | Wallgreens Boots Alliance |
| Howdens | Wells Fargo |
| IHG | Worldpay |
| Kier Group | |