Upcoming pensions reforms, cost of living pressures and changing generational needs are all redefining the way that leading reward and benefits directors are thinking about pensions offerings for their organisations.
At REBA we aim to ensure that Reward and Benefits practitioners are aware of what is coming down the line that will impact their wider strategies. So, we're here to tell you that, after several years of silence, the area of pensions is about to face big changes that will impact Reward and Benefits.
The changes will largely be driven by the Mansion House Reforms announced in 2023. Still in consultation, but strongly backed from across the political divide, these are likely to become legislation in the coming two to three years.
However, wider changes are also impacting how employers are rethinking pensions offerings, strategies, advisers and suppliers. Especially when there is no longer a Pensions Manager or Trustee Board in place, so it is falling to the Benefits or Reward Director. New retirement journeys and decisions, workforce skills mapping, the ageing workforce and cost pressures on all generations are shifting ideas around pensions and related financial benefits.
By attending the REBA Future of Pensions Summit, you'll quickly get up to speed on the expected changes plus hear how other Reward and Benefits Directors plan to react and adapt to this drive to secure better outcomes for employees.
At this invitation-only event you will:
Get the latest word on the street on which of the Mansion House Reforms are likely to become legislation.
Understand what the Value for Money Framework is likely to mean for your employees' pension plan.
Gauge whether changing legislation will speed up the rush to pensions consolidation, CDC and Mastertrusts.
Be alerted how the State is going to lean more on employers in the face of changing population demographics – and what this will mean for your future-planning.
Network on how the role of pensions within their wider HR, reward and benefits is adapting to support an ageing workforce and younger generations' money needs.
Learn how employers are responding to employee demands for both better investment returns and sustainability-linked options; as well as deal with lack of engagement in pensions.
Explore how workforce transformation, HR pressures and employee expectations are all driving the future of defined contribution (DC) pensions and retirement.
The programme will feature:
an opening keynote address
high-level panel debates with senior reward and benefits professionals
several spotlight sessions
dedicated time for knowledge and insight exchange through hosted workshop groups.
The key aim is to provide a stimulating networking, learning and information-sharing opportunity for senior reward and benefits leaders with responsibility for pensions in their organisations.
Who will attend?
Key stakeholders will be personally invited to come together to analyse and discuss the future of DC pensions and retirement solutions
Reward and benefit directors with overall pension responsibility from a range of forward-thinking employers*
Strategy and proposition development leaders from pension providers
Key pension consultants and intermediaries
Reward and benefit directors with overall pension responsibility from a range of forward-thinking employers
Industry commentators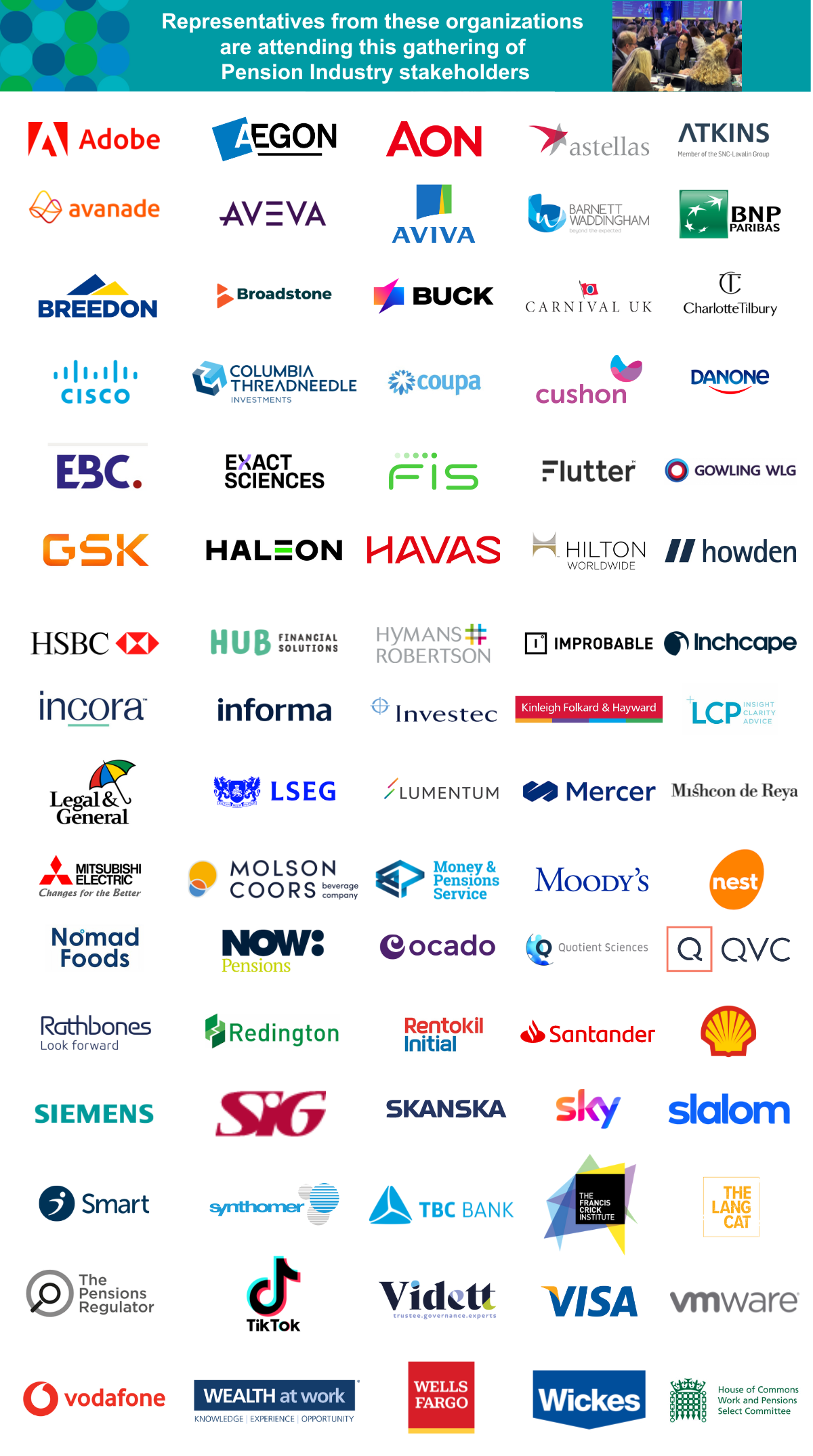 *This invitation-only event is aimed specifically at senior reward and benefit directors with overall pensions responsibility. Many don't (and do not need to) have the in-the-weeds detailed knowledge that Pensions Managers used to have. However, they do need the big picture view of how pensions are changing, what the market shifts are, what changing legislation will mean for their workforce. Plus of course, how they balance the pensions budget within broader benefits and pay spend in order to drive HR and business objectives.
Brought to you in partnership with:
Bringing together a small group with different experience levels, professional roles, and from different industries was incredibly valuable to ensure a full (and very interesting) discussion.
Very valuable from both a company and personal perspective. Getting to hear from peers, as well as from the industry experts, was a good way of sharing information and learning.