At a glance: reward and benefits headlines this week 1-7 March 2019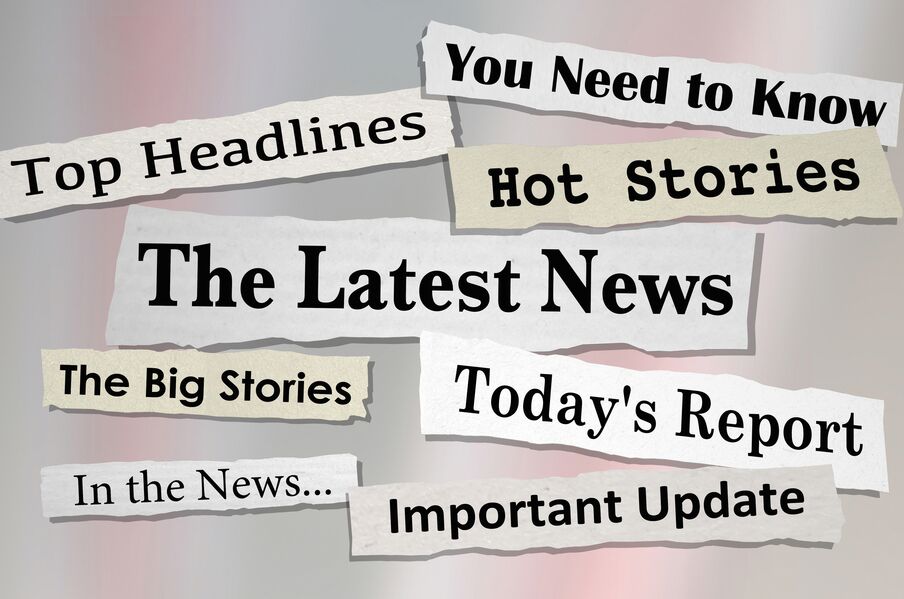 Your quick-read round up of the reward and benefits stories appearing in the press in the past seven days.
The headlines you might have missed between 1-7 March.
National Employee Appreciation Day? What a joke!
Workplace Insight: Today is (apparently) a hot new date for all employers' calendars as we 'celebrate' National Employee Appreciation Day. This US import seems to be finding feet in UK workplaces as employers plan to hand out freebies, gifts and perks to their hard-working staff. Read Story.
2 billion unpaid hours racked up by UK workers
HR Grapevine: Staggering new stats suggest that more than five million UK-based workers clocked up around two billion unpaid hours of work throughout 2018. This back-breaking amount of overtime racks up to more than £32 billion worth of unpaid work. Read Story.
Employees downplay illness despite bosses' best intentions
HR Review: According to new research, seven in 10 employees (70 per cent) have delayed or put off seeking medical advice when they should, despite the majority of business leaders having no issue with colleagues taking time off to deal with health issues. Read Story.
Businesses pledge to work towards mandatory ethnicity pay gap reporting
Workplace Insight: The government is being encouraged to implement mandatory ethnicity pay gap reporting when it announces the outcome of its 'Ethnicity pay reporting' consultation, which closed in January. Pre-empting that, fifteen companies have signed a commitment today to work towards mandatory ethnicity pay gap reporting. Read Story.
Public health 'improving under councils despite cuts'
BBC News: Councils in England say there has been a marked improvement in public health since they took over responsibility for delivering services nearly six years ago, despite budget cuts. Read Story.
Social care 'near collapse' as 1m denied vital help
The Times: Theresa May has been warned that social care is "on the brink of collapse" with more than 1m older people denied help with basic tasks. Read Story.
Brits have an unrealistic view on retirement
London Loves Business: A nation-wide UK survey produced by Equity Release Supermarket (ERS) has revealed that there is a clear disconnect between many people's retirement aspirations and their current financial provision, or lack thereof. Read Story.
New guidance body named Money and Pensions Service
Money Marketing: The government has confirmed the new Single Financial Guidance Body will be called the Money and Pensions Service. Read Story.
Employers underestimating the impact of poor employee financial wellbeing
Onrec: Working with renowned corporate wellbeing expert Dr Cary Cooper, new research from Close Brothers reveals that employers are underestimating the impact of poor employee financial wellbeing in the workplace. Read Story.
AE increase won't trigger opt-outs: Nest research
Corporate Adviser: The next rise in AE contributions is unlikely to lead to any significant dip in member participation, according to the latest insight research from Nest. Read Story.
Workers looking to start phasing retirement at 63
Corporate Adviser: Over 50s would prefer to transition into retirement over a three year period, according to new research. The research by Aegon found that respondents were looking at a three year glide path, starting from the age of 63. Read Story.
Could mandatory parental-leave reporting become reality?
Re:locate: Ahead of a second reading of the Parental Leave and Pay Arrangements Bill next week, a new survey shows public support for greater openness around family-friendly policies. Read Story.
UK: Disabled People Deserve Pay Equality
Global Payroll Association: Gender pay inequality is a hot topic, yet The Guardian reports that people with disabilities still receive lower pay. The Equality and Human Rights Commission (EHRC) demonstrates that far fewer disabled people hold a job at all. Read Story.
Workers losing millions of hours to poor internet
Fresh Business Thinking: One in eight workplaces loses internet connectivity at least once a day, according to new research, resulting in millions of lost working hours every year.Fibre broadband specialists Glide found that 5% of businesses experience internet loss multiple time a day and 12% lose connection at least once every single day. Read Story.
A third have seen engagement boost as a result of pension freedoms
Employee Benefits: EXCLUSIVE: Engagement with pensions is cited by 34% of organisations as one of the top effects of the introduction of pension freedoms, according to research by Employee Benefits and Barnett Waddingham. Read Story.
Technology key to increasing employee engagement, according to HR professionals
Incentive & Motivation: New research from global employee engagement company, Reward Gateway, has revealed the top three HR priorities for 2019: increasing workplace productivity, increasing employee engagement and increasing employee retention. Read Story.
Employees value eye care for its wider health benefits
Incentive & Motivation: Revealing new research from Specsavers Corporate Eyecare shows today what employers believe staff value in terms of workplace eye care benefits. Around half (49%) of the 500+ employers questioned believe that employees value the check on the health of their eyes as a fundamental part of any eye examination. Read Story.
Half of Brits sit for six hours or more every day
Health Insurance Daily: Almost half (45%) of British adults sit for six hours or more every day and might not be getting enough exercise, according to research by Cancer Research. Read Story.
UK healthcare ranks 16th in Europe
Health Insurance Daily: The UK has scored 16th in a report assessing the quality of healthcare across 35 European countries. Read Story.
People with mental health problems 'paying £1,000 a year more for services'
Health Insurance Daily: People with a mental health condition can pay between £1,100 and £1,550 a year more for essential services, research suggests. Read Story.
Balance for Better: Government offers family-friendly guide
Re:locate: Introducing the guides, available online, the Government Equalities Office (GEO) says family friendly policies – such as flexible working, enhanced parental leave, and additional childcare provision – enable more equal sharing of work and childcare between men and women. Read Story.
Nearly a quarter don't trust HR
HR Magazine: While the majority of employees hold positive perceptions of HR there are still a large number who have not been won over. Almost a quarter of employees (23%) do not trust HR, according to research from CIPHR. Read Story.
MPs promised vote on post-Brexit workers' rights changes
HR Magazine: Parliament will be given a say after Brexit on adopting future EU rules on workers' rights, the prime minister will announce today. Read Story.
Relying on state pension could leave £68k shortfall
Pensions Age: Pensioners expecting to rely solely on their state pension could face a £68,000 shortfall in retirement, research by Nationwide Building Society has shown. The research published today, 5 March, found that a third of Brits expect to exist on the state pension in retirement, despite the fact they could be £400 out of pocket on a monthly basis. Read Story.
Employers fear workers will fall into pension tax trap
Corporate Adviser: Nine out of 10 employers claim employees don't understand the tax rules when withdrawing money from their pension. This employer survey was conducted by Wealth at work, which provides guidance and advice in the workplace. Read Story.
Employers to take more responsibility for workers' health
Corporate Adviser: Employers need be prepared for legislative changes which will require them to take more responsibility for workers' health and welfare. Read Story.
Employees want good tech and flexibility but stick with their own fixed desk
Workplace Insight: Almost two-thirds of those staff (60 percent) say inadequate technology is the biggest productivity blocker at work and by failing to do its job properly it is making life difficult for employees. Read Story.
TPR publishes guidance for scheme valuations
The Actuary: The Pensions Regulator (TPR) has today published guidance outlining how it expects employers and trustees to approach upcoming scheme valuations. For the first time, TPR's latest Annual Funding Statement (AFS) also sets out expectations for investment strategies following feedback from trustees and advisors. Read Story.
Gender bias in financial advice revealed by research
Money Marketing: Clients receive different financial advice depending on their and their adviser's gender, according to research by King's Business School. Read Story.
Demographic generalisations can disengage employees
Bdaily: Organisations that make assumptions about staff, based on generational demographics risk driving talent away, warns The Health Insurance Group. Businesses need to re-evaluate how they reward and communicate with staff, to ensure no unconscious bias is seeping into the workplace and disengaging talent. Read Story.
More than half of employers offer group personal pension as primary scheme
Employee Benefits: EXCLUSIVE: Group personal pension (GPP) plans continue to be the most commonly offered primary pension scheme, according to research by Employee Benefits and Barnett Waddingham. Read Story.
How does your morning compare to the average working Brit?
HR Review: Brits collectively drink 65 million cups of tea every morning, burn nine million pieces of toast and scroll through 130 million social media posts, according to a national survey. Read Story.
Working time: Rest breaks need not be continuous
Personnel Today: The Court of Appeal has ruled that there is no reason why a rest break should be uninterrupted in certain industries, overruling a previous decision in the Employment Appeal Tribunal. Read Story.
Less time spent commuting is key to workplace wellbeing
Workplace Insight: Lenovo has released a study on 'Britain's evolving workplace'. It claims that more than three quarters (76 per cent) of those that have no commute by working from home are overall satisfied with their job and a third (37 per cent) of those surveyed admit to choosing their current role based on its close proximity to their home. Read Story.
Firms must break bad habits if they want to improve relationship with employees
Workplace Insight: To select, engage and retain the best talent, companies are going to have to break their entrenched bad habits, according to a new report from The Myers-Briggs Company. Read Story.
Public sector organisations continue to lead the way in flexible working, claims
report
Workplace Insight: A new report published by Softworks (registration) claims that Public Sector organisations continue to lead the way in flexible working with an extensive range of flexible working options available to employees. The most popular flexible working option is part-time working with 94 percent of public sector organisations offering this. Read Story.
Top employers prioritise gender diversity
HR Magazine: High-performing organisations see the recruitment and progression of women as a business-critical priority, according to Top Employers Institute data. Read Story.
Govt urged to push employers to help staff with pensions
Money Marketing: The government has been urged to "apply pressure" on employers to provide more information to their staff about workplace pensions and freedoms options. Read Story.
Brits shun the phones despite emails getting lost in translation
HR News: Over half (54%) of Brits admit they are most comfortable using email as a form of communication during the working week, as opposed to the phone or a face-to-face chat. Read Story.