At a glance: reward and benefits headlines this week 18-24 June 2021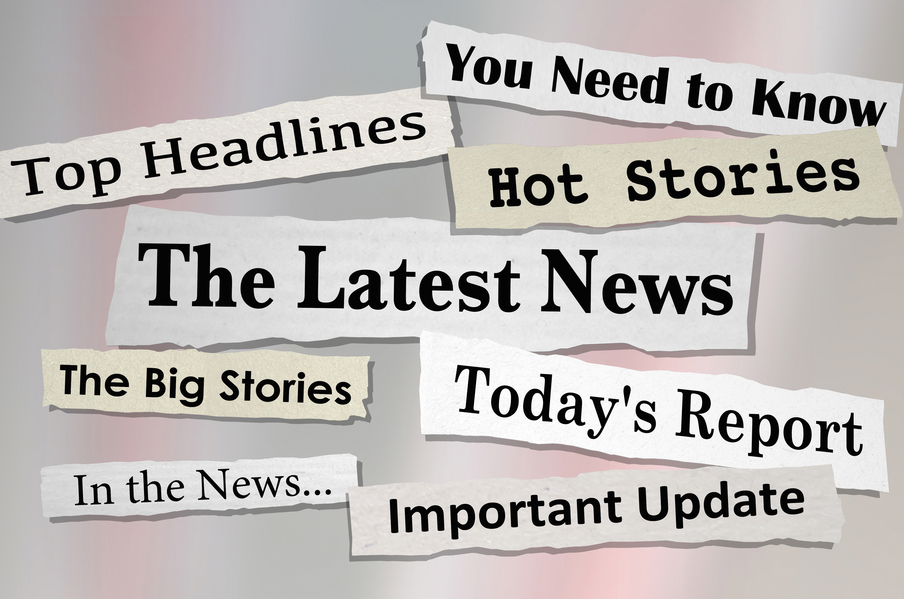 Here are the headlines you might have missed between 18-24 June 2021.
EXCLUSIVE: One in seven employees balance work with caring
Employee Benefits: New findings have revealed that one in seven employees are currently balancing their jobs with caring responsibilities, set to rise to one in six by 2040. Aon's report, The aging population: why it's time to take notice, identified that an increasing number of staff with caring responsibilities and the rising average life expectancy are creating issues in the workplace, impacting absence, productivity, employee health, diversity and inclusion, and retirement. Read Story.
Treasury accused of hiding sick pay from self-isolating workers
HR Review: The UK Government has been accused of suppressing access to sick pay for workers forced to self-isolate after testing positive for COVID-19. According to emails leaked by Politico, it has been alleged that the Treasury instructed senior government officials to conceal the fact that the furlough scheme could be used to access isolation sick pay. Read Story.
Right to work from home not on the table, say ministers
Personnel Today: Ministers have denied that there will be a post-pandemic 'right to work from home' after reports emerged yesterday (17 June) suggesting this might be the case. Reports in the Daily Mail and the Evening Standard suggested that the government was drawing up plans to give workers a default right to work from home, making it illegal to force them back to the office. Read Story.
Physical right-to-work checks now to resume on 1 September
Personnel Today: The Home Office has announced a further delay in the resumption of physical right-to-work checks. Plans to resume physical checks on 21 June had been strongly criticised by business organisations in light of the four-week delay in unlocking Covid restrictions and the slow pace of the return to offices, and the government has responded by saying it will continue with the Covid-19 "adjusted" checks until 1 September 2021. Read Story.
Pandemic PTSD leads to plummeting concentration levels among US workers
Healthcare & Protection: Pandemic-fuelled trauma is leading to a dramatic decline in employee concentration levels across the US, according to data from Total Brain, a mental health and brain performance self-monitoring and self-care platform. Read Story.
Time to promote 'exciting' career in advice to younger generations
Healthcare & Protection: The protection sector needs to do more to promote the industry as a rewarding career destination to the next generation of advisers as early as possible. This is according to Naomi Greatorex, managing director of Health Protection Solutions, who was speaking at Protection Review's ProtectX4 event. Read Story.
HR professionals believe the war for talent has become more competitive
Workplace Insight: According to its latest whitepaper 'Recruitment, retention, and culture: assessing the pandemic's impact', Cendex claims that 81 percent of HR professionals believe the war for talent has become more competitive over the last 12 months – this is likely to be a result of businesses looking to bounce back post-pandemic, upping their recruitment thus giving employees the pick of the market. Read Story.
Furloughed staff 'don't want to go back to work'
Personnel Today: Some staff who have been on furlough do not want to return to work because they feel the time off has been 'great' for them, former business secretary Dame Andrea Leadsom has said. In an interview with BBC Radio 4's Any Questions, the Conservative MP said that some people on furlough might have thought about early retirement or going part time because they had enjoyed the time off during the pandemic, while others were "terrified" of returning to work. Read Story.
LV= predicts rise in cancer claims and deaths post-lockdown
Healthcare & Protection: LV= has revealed it paid more than £15.6m in cancer-related claims during the first five months of the year but is expecting that to rise sharply during the second half of 2021. It highlighted that delayed diagnoses and treatments as a result of the NHS being swamped with the Covid pandemic meant it was likely there would be more deaths from cancer. Read Story.
NHS staff quitting pension scheme rises by 22pc
Corporate Adviser: There has been a 22 per cent increase in NHS staff opting out of the pension scheme over the past year, according to data from Quilter. It says the numbers opting out of the NHS pension scheme increased by nearly 10,000 in the 2019/20 tax year to 50,399 people. Read Story.
Generation gap when it comes to financial education
Corporate Adviser: There is a stark generation gap when it comes to financial education, but it is those in younger age groups who say they have missed out, according to new research. Despite initiatives in recent years to boost financial education in schools, the under 35s were twice as likely to say this topic had not been covered, than those aged 65 plus. Read Story.
Data shows most Googled pension questions
Corporate Adviser: 'Are pensions taxable' is the most common question people ask about pensions on Google, according to recent search data. This question was the subject of 5,760 searches during the last year. Read Story.
More employers paying above the National Living Wage
HR magazine: According to Incomes Data Research's (IDR) latest survey, employers have responded positively to April's minimum wage uprating and are taking action to improve employee pay. The IDR's analysis is based on responses from 56 organisations, three-quarters of which are in the private sector and include the Co-op, Costa Coffee, John Lewis, Tesco and Wilko. Read Story.
Half of people with long Covid have faced discrimination at work, poll finds
People Management: More than half of people living with 'long Covid' have experienced discrimination at work, a survey has found, as unions call for the condition to be classed as a disability. A report from the TUC, which polled more than 3,500 people, most of who self reported as having long Covid – the condition where those who have contracted Covid-19 still experience a wide range of symptoms months later – found 52 per cent had experienced some form of discrimination or disadvantage because of their condition. Read Story.
89% of employers have new wellbeing strategies
Employee Benefits: New data has revealed that 89% of employers have adopted new strategies to bolster employee wellbeing. The UK reward management survey, carried out by Paydata, also found that 80% of organisations used staff questionnaires and consultations, while around half relied on working groups and parties, to actively listen to employee concerns. Read Story.
Half of UK disabled mothers furloughed in pandemic
HR Magazine: Disabled parents have faced greater disruptions to their work and income during the pandemic than non-disabled parents. Since the start of the coronavirus pandemic in March 2020, half (49%) of disabled mothers in the UK have been furloughed compared to one-third (34%) of non-disabled mothers. Read Story.
Three in 10 millennials do not save into a pension pot
Employee Benefits: New research has found that nearly a third of millennials are not saving into a pension pot. The study was carried out in order to learn more about the younger generations and their attitudes and behaviours towards saving for retirement by pension provider Profile Pensions. It discovered that many of those who fall into the millennial age bracket of 23-38 years old feel uninformed when it comes to pensions. Read Story.
86% believe wellbeing is key to employee experience
Employee Benefits: The vast majority (86%) of UK employers believe wellbeing is a key aspect of a positive employee experience, according to a new study by Willis Towers Watson. The global advisory and broking organisation's 2021 employee experience survey explored the key drivers of what people's experiences involve, and found that 88% of UK respondents think attracting and retaining talent is important, with 84% highlighting engagement and 82% answering productivity. Read Story.
Women in STEM more likely face to gender bias when returning from career break, poll finds
Personnel Today: Females working in the science and tech sector also receive less feedback than men on an unsuccessful job application, as experts urge firms to better support returners. Read Story.
Peter Cheese: Four-day week should be 'part of the norm'
Personnel Today: Peter Cheese, chief executive of the CIPD and chair of the government's Flexible Working Taskforce, has indicated that a four-day week could be just one of the ways in which post-pandemic working patterns change. Read Story.
Financial services facing 'skills ticking time bomb'
Personnel Today: Four in five HR leaders in UK financial services companies say their organisation is facing a skills crisis, which may affect their business transformation plans. This is according to people analytics company Visier, which warned of a "skills ticking time bomb" in the finance sector. Read Story.
Employees neglecting health as work takes precedence
Cover magazine: The insurer's Thriving Through the Age of Ambiguity report was originally conducted among 5,000 UK employees in February last year, repeated in August 2020 and then again in March this year. Read Story.
Financial resilience worsens due to Covid pandemic
Corporate Adviser: Financial resilience continues to be a significant problem for the UK workforce, with one in five adults admitting they can only cover living costs with the help of loans or credit cards. The survey, by MetLife fund that one in four (25 per cent) have no disposable income to fall back on, should they need it, while almost a third (29 per cent) said their finances had worsened as a result of the coronavirus pandemic. Read Story.
Flexible commuter tickets could support shift to greener travel
HR Magazine: New train tickets for commuters who will be flexible working post-pandemic are now available and may even support a shift towards greener commuting. The changes have been introduced with the intention of supporting employees who want to keep homeworking as an option after COVID restrictions have been fully lifted. Read Story.
Tribunal rules caring responsibilities fall more heavily on working mothers
HR Review: An Employment Tribunal has passed a judgement which found that women, due to their caring responsibilities, are less likely to be able to accommodate certain working patterns compared to men. Read Story.
'WFH paranoia': Half of UK workers send emails late at night or early morning
Workplace Insight: One-in-five (20 percent) UK workers now have their work instant messaging app on their personal mobile phone, as WFH paranoia sets in, according to new research by Furniture At Work. Read Story.
Toxic workplaces increase risk of depression by 300 per cent
HR Review: Employees who work at companies which disregard staff wellbeing have a threefold increased risk of developing depression. The close correlation between toxic workplaces and increased risk of mental health issues has been highlighted by research conducted by the University of South Australia, published in the British Medical Journal. Read Story.
Business leaders convinced hybrid working will increase profits
HR Magazine: Nearly three-fifths (59%) of UK business leaders believe that hybrid working makes companies more profitable. According to research by workplace tech company Owl Labs, post-pandemic businesses will reportedly look to introduce more permanent hybrid working policies, as they feel the past year has brought about positive change for employees and employers. Read Story.
UK may have double the number of long Covid sufferers
Healthcare & Protection: The UK may be home to twice the number of long Covid sufferers than first feared, with research suggesting the figure could be as high as two million. The Imperial College London-led React-2 study collected samples from half a million people between September and February and found one in 20 had persistent Covid symptoms, with around 6% experiencing at least one of 29 symptoms linked with Covid for 12 weeks or more. Read Story.