At a glance: reward and benefits headlines this week 19-25th February 2021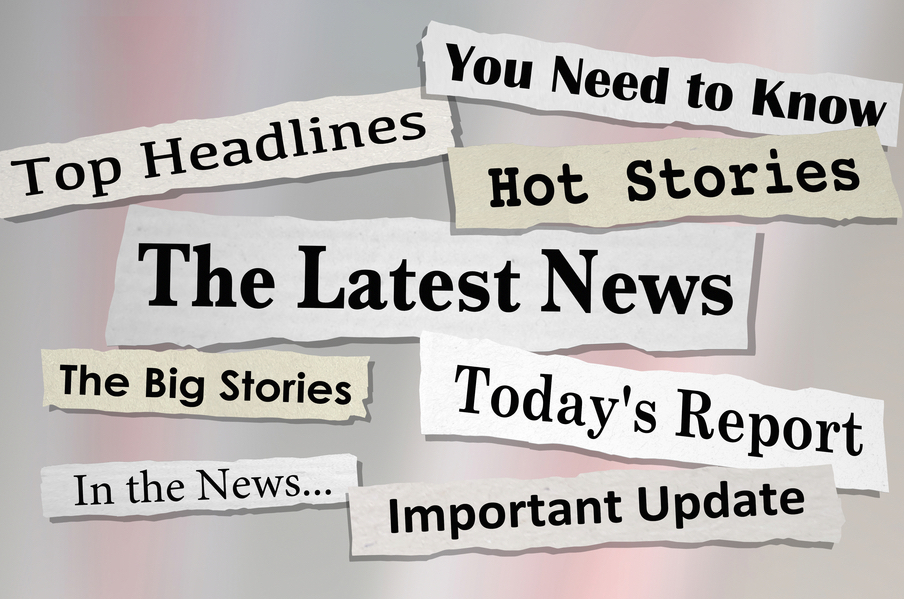 The headlines you might have missed between 19-25th February 2021.
Two in three organisations would invest in dedicated connectivity for homeworkers
Engage Employee: More than two thirds (68%) of organisations would provide their homeworkers with a dedicated, managed connection to their corporate network, according to new research. This comes at a time when organisations say that shared broadband connections (40%), remote working cybersecurity risks (40%) and connectivity performance (39%) have been the biggest technology challenges they have faced during lockdown. Read Story.
Hybrid working prompts flexibility demands
Employee Benefits: Hybrid working is here to stay, according to Robert Half's Demand for skilled talent report – and it is causing staff to demand more flexibility-related benefits. According to the research, which was co-produced by labour analytics firm Burning Glass Technologies, 63% of professionals admitted their job was perfectly doable at home. Read Story.
Ten million could be on NHS waiting lists by April as backlog 'balloons'
Healthcare & Protection: There could be as many as ten million people on NHS waiting lists by April, thanks to a "ballooning" backlog of procedures caused by the response to the pandemic. A report published by the influential think tank Reform shows that six million fewer patients were referred to treatment in 2020 than in 2019. Read Story.
Gen Z: Shock report reveals that one in three looking to switch jobs.
HR News: A recent study by YouGov and Vestd has found that one in three employed 18-24 are actively looking for work elsewhere. Generation Z (those born between 1997 and 2015) has emerged from the study as a job-hopping and value-driven cohort with markedly different needs to those older than them. Read Story.
BAME graduates still being hired at a slower rate
HR Magazine: Progress on workplace inclusivity has been accused of little to no progress as BAME graduates are consistently applying for more jobs than their white counterparts. Black students are applying for 38% more jobs than white students, according to research by career service Debut Careers. Read Story.
All aboard – almost: Female representation in the FTSE 350
Re:locate magazine: The number of all-male boards in the UK's largest listed companies is now zero, according to the latest figures from BoardEx and the 30% Club. The achievement of the target set out in the Hampton-Alexander Review – the final report of which is due later this week, just ahead of International Women's Day on 8 March – is the second time the goal has been reached. Read Story.
Third lockdown impacting mental health of younger workers: Canada Life
Corporate Adviser: The mental health impact of the third national lockdown is having an unequal effect on employees according to new research from Canada Life, with younger workers and working women particularly badly affected. Read Story.
Employees demand better benefits in post-Covid world: MetLife
Corporate Adviser: Seven out of 10 employees state their company has a 'social responsibility' to look after their welfare and wellbeing in the wake of the Covid pandemic. This latest survey by MetLife UK, highlights the changing nature of the relationship between employers and employees during a global pandemic, and reveals that expectations are often not being met. Read Story.
Top-rated employee perks for 2021 revealed
Employee Benefits: Analysis of more than 750,000 roles by search engine Adzuna has revealed the UK's most popular employee perks to tempt them into switching jobs in 2021. In first two weeks of this month (February), the top trending benefits included working from home (WFH) allowances, and childcare and wellbeing support. Read Story.
Pandemic means spike in depressive disorders – but data specialists pinpoint other problems too
Healthcare & Protection: The pandemic is causing a massive spike in depressive disorders including anxiety but underlying health conditions also seem to be getting worse too. Read Story.
Legalising 'no jab, no job' vaccine policy
HR Magazine: Employers may be able to insist that new employees take the COVID-19 vaccine, however HR is concerned it will create a minefield of compliance and discrimination issues. Last week (15 February) justice secretary Robert Buckland said that it may be legal for businesses to insist that new staff be vaccinated against COVID-19 as a condition of their employment. Read Story.
NHS to open 40 mental health hubs for workers
Cover: The NHS is to establish 40 mental health support 'hubs' to better aid workers that have been impacted by the Covid-19 pandemic. NHS staff throughout the institution that have experienced mental health problems such as anxiety, depression and post-traumatic stress disorder will gain access to evidence-based mental health services through the hubs, which will be located throughout the UK. Read Story.
LinkedIn adds new features to boost employee engagement
Benefit News: Employers and employees are feeling more disconnected than ever a year since transitioning to remote work. Disengagement can put employees at risk for more serious issues like low productivity and burnout. Read Story.
One in four parents could not do their jobs without wraparound care, study finds
People Management: As the government outlines plans to reopen the economy, experts urge employers to be accommodating of changing childcare needs. A quarter of parents fear they could not do their jobs if 'wraparound' care provisions such as breakfast and after-school clubs remain shut. Read Story.
Quarter of HR leaders unsure where employees are working from
HR Magazine: A global survey of HR professionals has found that teams need to be more aware of where in the world their staff are working. In the UK, only 70% of HR respondents said they are 'very confident' they know where their people are, according to global mobility platform Topia's Adapt Survey. Read Story.
Gender pay gap enforcement delayed for another six months
Personnel Today: Enforcement of the Gender Pay Gap Reporting Regulations will not resume until October, the government's equality watchdog has said. The Equality and Human Rights Commission (EHRC) announced that, due to the continued effects of the pandemic, enforcement action against organisations that fail to report their gender pay gap will start again on 5 October 2021, after it was suspended last year. Read Story.
Towergate records 38% eight-week return-to-work EAP rate
Healthcare & Protection: One of Britain's largest financial and employee benefits consultancies has recorded an eight-week return-to-work rate of 38% at one of its clients. Towergate Health & Protection says its work with an employee assistance programme (EAP) provider has helped "huge numbers" of employees back to work. Read Story.
EXCLUSIVE: Employees happier but risk burnout
Employee Benefits: New data from employee engagement platform provider Glint has revealed employees' overall happiness has increased, but there are signs that they are experiencing rising levels of poor mental health and burnout. Read Story.
Research shows businesses could save up to £13.9m a YEAR by investing in remote workers' health
HR News: New research carried out by musculoskeletal (MSK) health specialists Vitrue Health has found that UK businesses could save up to £13.9 million a year by ensuring the home office set-ups of remote workers aren't causing injuries or productivity issues. Read Story.
Almost a quarter (24%) of Brits have admitted to streaming TV online when they were supposed to be working
HR News: New research by Uswitch.com, the comparison and switching service, has uncovered that a third (33%) of people said streaming online TV helped them to feel less lonely over the past year, with 43% saying they've binged an entire series in a single day. Read Story.
A new report reveals that over 60% of Brits are feeling stressed over their financial position
HR News: Since the global outbreak of COVID-19 began in early 2020, many Brits have experienced extra financial pressure. To help understand how Brits are coping, Blacktower Financial Management has taken a closer look to uncover which cities are most concerned about the monetary implications of the pandemic, as well as those saving more now than ever before. Read Story.
One in four employees will resign if new flexible working standards revoked
Engage Employee: Personio, the all-in-one HR software for small and medium-sized companies, has released the findings of a new survey conducted to investigate the impact of the global pandemic on the UK workforce and to find out if companies are prepared for a long-term digital shift. The survey reveals that one in four workers would resign from their job if flexible working policies are revoked. Read Story.
More than half of employees think managers have become less empathetic this lockdown
Metro: WFH burnout is most definitely a thing and we're feeling pretty disconnected from our colleagues – who we haven't seen face-to-face for nearly a year. But new research shows that employees think support from their managers in this third national lockdown is starting to waver. Read Story.
People with meaningful jobs try to improve their companies
Workplace Insight: Employees who find their job meaningful increase the likelihood of better performance reviews by suggesting ways of improvement for their companies, claims research from Trinity Business School. Read Story.
Isolation of employees is IT teams' greatest home-working concern
Workplace Insight: The feelings of isolation being experienced by employees is the biggest concern IT and cybersecurity teams have around home working, say almost one third (31 percent) of respondents to the latest Twitter poll run by Infosecurity Europe. Read Story.
"Digital divide" forcing employers to rethink communication – Gallagher
Insurance Business magazine: The pandemic not only forced employers to drastically change the way their employees and businesses work, but also caused a "digital divide" that could negatively impact employees' work experience, a new study has found. Read Story.
73% of workers want split between home and office working post-pandemic
HR Wire: 73% of UK workers want to split their time between home and office working after the pandemic, a new study by digital workplace provider Claromentis reveals. Read Story.
Third of employees feel 'less secure' working with ex-offenders, research finds
People Management: A third of Brits say they would feel less secure at work if they knew a colleague had a criminal record, a survey has found, leading calls for employers to do more to reduce the stigma around working with former offenders. Read Story.
ABI launches flexible working campaign to bolster inclusivity
HR Wire: The Association of British Insurers (ABI) has announced it is launching a flexible working campaign, which aims to improve flexible working opportunities for everyone across the sector and also encourage "more women to apply for senior roles and make the sector a more inclusive place to work for everyone". Read Story.
Core benefits need to be extended to all workers
HR Magazine: Many employers are not providing employee benefits that support the core needs of their workforce, according to a new survey by consultancy Howden Employee Benefits & Wellbeing. Almost two in every three employers (63%) don't yet offer employees essential protection and benefits such as workplaces pensions. Read Story.
Employees distrust senior leaders due to poor communication
HR Magazine: Senior leaders who have failed to communicate empathetically with their teams during coronavirus have created distrust within the workplace, leading to staff looking for new jobs. A quarter (26%) of UK employees are reportedly looking to change jobs due to distrusting their senior leaders, according to new research by PR firm Brands2Life. Read Story.
Employee benefits continue to be an afterthought during recruitment process
Incentive & Motivation: Employee benefits can be an incredibly effective recruitment tool but all too often they are only communicated by employers during the onboarding process after an offer has been accepted, according to research conducted by GRiD, the industry body for the group risk sector. Read Story.