At a glance: reward and benefits headlines this week 28 May-3 June 2021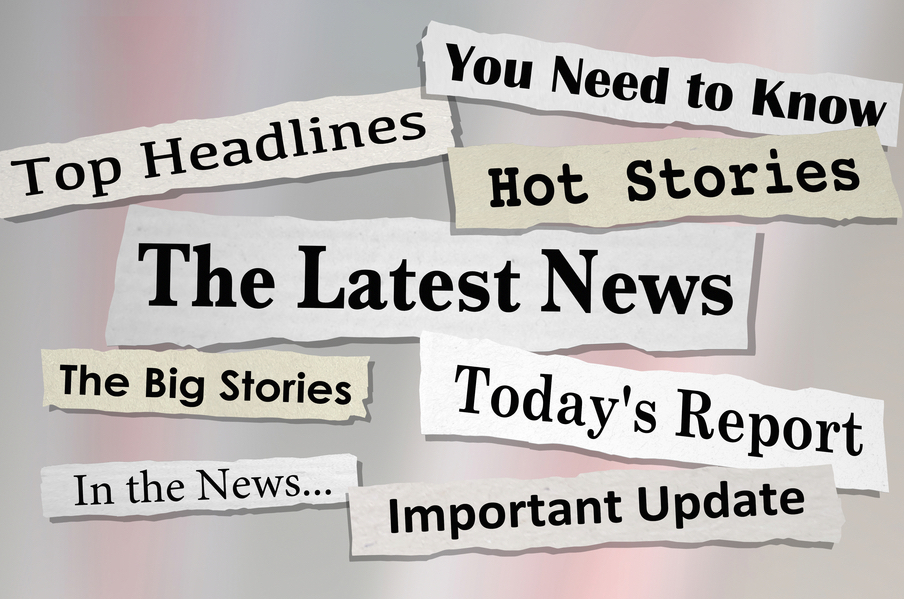 Here are the headlines you might have missed between 28 May-3 June 2021.
34% believe a hybrid working model would improve mental health
Employee Benefits: A survey of more than 1,000 UK employees has revealed that almost three in four (70%) believe a hybrid working model results in personal benefits, with 34% saying it would improve their mental health. Read Story.
One in five employers reject flexible working post pandemic
Employee Benefits: A new report has found that nearly one in five employers have rejected flexible working for employees who desire a hybrid working model post the Covid-19 (Coronavirus) pandemic. Accountancy, finance and HR recruiter Wade Macdonald conducted the Employee expectations 2021 report, in which 395 people were canvassed to look into the expectations of employees in 2021 and how they have shifted since the start of the pandemic in 2020. Read Story.
Two-thirds of senior leaders do not feel comfortable discussing race at work
HR Review: New research highlights that many senior leaders feel discomfort about discussing race at work, including using the wrong or inappropriate language. A new report by INvolve, a diversity and inclusion consultancy, identifies key hurdles when it comes to creating workplaces which display diversity, equity and inclusion. Read Story.
Almost a million women have left the workplace due to menopausal symptoms
HR Review: A recently published guide from the CIPD and Bupa reflects on the best practices for line managers to support women going through menopause. Research from the CIPD has revealed that menopausal women are the fastest growing demographic in the workplace. The menopause typically happens between age 45 and 55, but for some women can be later. Read Story.
Health insurance and cash plans excluded from FCA's auto-renewal rules
Healthcare & Protection: Health insurers and cash plan providers have been excluded from Financial Conduct Authority (FCA) rules surrounding the automatic annual renewal of general insurance contracts, the regulator has confirmed. Read Story.
Flexible working practices vary widely across organisations
Workplace Insight: The British Chambers of Commerce (BCC) has released new figures suggesting that over two thirds (66 percent) of businesses surveyed now offer flexible working to employees. Read Story.
UK HR professionals most likely to gather and utilise people data
HR Review: New research highlights that UK organisations are more likely to gather and utilise people data compared to many other European countries which are falling behind. Data by SD Worx, a HR and payroll specialist, shows that organisations in the UK are ahead of the curve when it comes to using people data and measuring business efficiency. Read Story.
Labour presses for stronger maternity redundancy protection
Personnel Today: It should be illegal to make a new mother redundant from the moment she tells her employer she is pregnant until six months after her return to work, the Labour party has urged the government. Stronger protections for pregnant and new mothers have been proposed by the opposition party as part of a series of policies it believes would protect and promote gender equality as the UK recovers from the Covid-19 pandemic. Read Story.
Salary structure top priority for half of reward professionals
Personnel Today: Almost half (49%) of reward professionals identified a robust salary structure as their top priority for the year ahead, according to new data from XpertHR. The survey carried out by the online HR resource found that respondents believe pay and grading structures are "the logic that underpins pay rates, job roles, and career paths", explaining employees' position within the company and how they can progress. Read Story.
Less than half of HR practitioners feel able to balance their work and personal lives, survey finds
People Management: Less than half of UK HR professionals felt able to balance their work and personal lives over the last year, research has found, as evidence shows wellbeing has deteriorated as the pandemic has progressed. A survey, conducted by Culture Amp, found that in the first quarter of 2021 just 39 per cent of the 683 people professionals polled across the year agreed with the statement that they felt equipped to manage both their personal and work life demands right now. Read Story.
Age discrimination claims rise by 74 per cent during pandemic, analysis shows
People Management: The number of age discrimination claims has increased sharply over the last year, official figures have shown. Statistics from the Ministry of Justice, analysed by Rest Less, found there were 3,668 complaints of age discrimination made to employment tribunals in 2020, up from 2,112 in 2019 – an increase of 74 per cent and the largest rise of any complaint. Read Story.
Gen X carers hit on health and savings
Corporate Adviser: Generation Xers with caring responsibilities are hampered in their ability to save for their retirement and have poorer health than those who are not carers, according to research from the International Longevity Centre (ILC). Read Story.
Tailored support needed as long Covid 'continually moves goalposts'
Healthcare & Protection: Long Covid sufferers need tailored support for a condition that continually moves the goalposts, according to Christine Husbands, managing director at RedArc Nurses. Husbands warns long Covid is not a static condition and can cause a range of around 50 changing neurological, psychiatric and physical symptoms. Read Story.
Women's financial wellbeing undermined by short-term focus
Money Marketing: Women are more likely to focus on short-term financial goals and this has an effect on their financial wellbeing. Aegon found this to be the case among 962 adults it surveyed as part of its financial wellbeing index study. Read Story.
80% of organisations see rising demand for mental health support
Employee Benefits: Employee Benefits Poll: Demand for mental health support from employees has risen significantly during the Covid-19 (Coronavirus) pandemic, according to the latest Employee Benefits poll. Read Story.
73% of UK staff would accept a pay cut to work remotely full-time
Employee Benefits: New data has revealed that nearly three-quarters of UK employees would agree to a reduction in pay in return for being able to work remotely on a permanent basis. HR software provider CIPHR carried out the survey of 1,022 UK staff, and found that only 15% of people who have been working from home during the Covid-19 (Coronavirus) pandemic wanted to return to the workplace full-time. Read Story.
Mandatory Covid-19 vaccinations 'reasonable' says EHRC
Personnel Today: The government's human rights watchdog has suggested it would be reasonable for care homes to make Covid-19 vaccinations compulsory for staff, which could pave the way for the Whitehall to introduce new legislation for people in certain professions. Read Story.
Quarter of employees have been bullied at work, survey finds
People Management: More than a quarter of employees reported being bullied despite a general increase in wellbeing, a new report has revealed. In a survey of 4,000 employees, conducted by Bupa in February, 26 per cent of workers said they had experienced being bullied in the last three years – a rise of 12 percentage points compared to the number of cases reported in the three years up to 2019 (14 per cent). Read Story.
Industry sector dictates worker access to health and wellbeing services
Healthcare & Protection: The sector people work in appears to dictate whether or not they have access to employer provided health and wellbeing services. Data from Bupa's Workplace Wellbeing Census reveals just 26% of people working in hospitality and leisure have access to health and wellbeing services, while 45% of retail workers said the same. Read Story.
Workplace mental health boosted by remote working: Bupa
Cover: Bupa's latest Workplace Wellbeing Census, which surveyed 4,000 UK employees, found that mental health levels have risen during the previous 12 months, attributed to changes to commutes, home working and availability of flexible working. Read Story.
Money and Pensions Service launches 'Maps Standards'
Money Marketing: The Money and Pensions Service (Maps) is launching its 'Maps Standards' to help people make informed decisions about their money. The Maps Standards have been developed by a wide range of subject matter experts and they cover debt advice, pensions guidance and money guidance functions. Read Story.
UK office workers take just 28 minutes for their 'lunch hour'
HR News: UK workers are putting in an additional 20 working days per year by skipping all or some of their lunch breaks, new research has found. The data from flexible office specialist, Workthere, has analysed1 the UK's lunchtime habits, both before and during COVID restrictions. Read Story.
89% of employees prefer a flexible pay method
Employee Benefits: New research has revealed that nine in 10 employees prefer flexible pay, or Earned Wage Access (EWA), over alternative methods. The analysis was carried out by a group of financial charities, social impact research firm 60 Decibels, and charity-backed financial wellbeing service Wagestream. Read Story.
Increased scrutiny of staff could jeopardise mental health, research warns
HR Review: New research has shown that more staff feel that their company has worked to support their mental health during the pandemic. However, it also warns that this progress could be jeopardised due to increased scrutiny. Read Story.
Furlough and redundancy leads to surge in drinking
HR Magazine: Almost half of UK adults (49%) who have either been made redundant or are in the process of redundancy are drinking more than they usually would have prior to the pandemic. Staff who have been placed on the furlough scheme have also increased their drinking, leading to alcohol education charity Drinkaware calling for alcohol harm to be made a public health priority. Read Story.
Calls for policy to help remote workers strike a balance between home and work life
City AM: The government has been urged to introduce a policy to help remote workers strike a better balance between work and home commitments. The British Chambers of Commerce, the Mental Health Foundation and trade union Prospect have all joined the conversation, with the latter calling for a ban on out-of-hours emails. Read Story.
Number of Brits on furlough falls by 1.3m to lowest level this year
City AM: Furlough numbers have dropped to their lowest level this year, as those needing the scheme fell to 3.4m. Official figures published today showed that 1.3m fewer employees accessed furlough across March and April, with the biggest falls in workers aged 24 and under. Read Story.