Events over the last two years have normalised conversations about mental health at work. Most organisations have put in place new (or upgraded existing) strategies to support employee wellbeing with the best intentions. But the truth is, too many employees are still languishing and burnout is still too prevalent.
We need to rethink what mental health at work means in order to create environments in which people can flourish. It is time to transcend the problem- focussed approach to use learnings from positive psychology to bring mental wellbeing alongside performance as a corporate driver.
We're not going to achieve this with any one-off HR initiative. We're going to need systematic change. It needs to start with those who have the power to change policies, processes and practices: leadership.
In this webinar, the panel will share how they work with leaders to create a culture of confidence and psychologically safe working environments.
Key issues to be explored during the discussion include:
Working with business leaders to create a culture of confidence in which employees flourish
Ways to transcend the problem-focussed approach and use positive psychology to improve corporate performance
How do we raise awareness around the importance of leadership's mental health and wellbeing, and give them the support they need?
How to make largescale systematic change around mental health at work
What does a psychologically safe workspace and culture look like?
On what science should mental education and training be based?
What does ISO 45003:2021 (the new standard for psychological health and safety at work) mean for employers?
REBA webinars are complimentary for everyone working within rewards and benefits.
Panel Chair: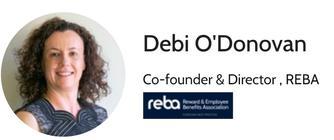 The panel consists of: