At a glance: reward and benefits headlines this week 11-17 June 2021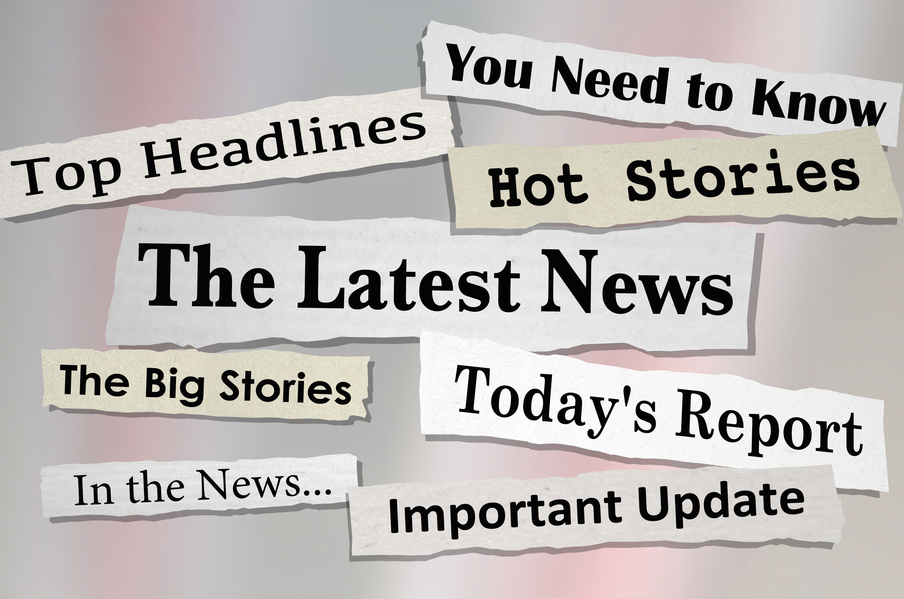 Here are the headlines you might have missed between 11-17 June 2021.
Empathic leaders are necessary to retain staff, research reveals
HR Review: New research finds that empathetic leaders will be critical to retaining staff post-pandemic with over half of surveyed employees stating they would be prepared to leave their role otherwise. Data released by Workplace from Facebook, an online collaborative software, shows the growing importance of having empathetic leaders. Read Story.
Workers took double number of sick days in 2020
Occupational Health & Wellbeing: The average employee called in sick four times in 2020 – almost double the number of sick days taken in 2019 (2.6), a survey has found. Although 2020 saw employees working through the Covid-19 pandemic, the virus was not among the 10 most common reasons for sickness absence, according to Instantprint's survey. Read Story.
'Deskless' workers feel unable to take time off when sick
Occupational Health & Wellbeing: More than half of 'deskless' workers have gone into work while unwell because they could not afford to take time off, research has revealed. Read Story.
Quarter of employees say benefits are not properly tailored to their needs
Healthcare & Protection: A quarter of employees do not think their company benefits are relevant or tailored to them, with one in five claiming they would not be interested in benefits such as a day off to mourn the loss of David Attenborough. Read Story.
Virtual Fatigue: UK employees lonelier than ever, with 40% lacking workplace friendship
Engage Employee: A study into friendship in the workplace has revealed the impact of working from home on personal connections in the office. 1 in 20 employees starting a new job while working from home have found it hard to make colleague friendships. This is equivalent to over 300,000 employees struggling to integrate and make friends in a new role. Read Story.
Smaller offices coming as intermediaries plan to continue hybrid working
Healthcare & Protection: Health and protection insurance intermediaries plan to continue with hybrid working as the country emerges from the pandemic. Earlier this week, Health & Protection reported that health insurers are planning to continue with hybrid working following the pandemic despite predictions from think tank the Centre for Cities which expects the five-day office week to become the norm again within two years. Read Story.
Workers more likely than employers to expect return to work
Personnel Today: Most employees expect to return to their normal place of work by early autumn, according to the latest data on homeworking attitudes by the Office for National Statistics. Read Story.
Wellbeing should be part of business strategy after lockdown, claims new report
Workplace Insight: A new report from the RSA and Vitality warns of the potentially serious impact on the long-term physical and mental health of employees. The authors claim that the 'long lockdown effect' should lead employers to see health and wellbeing as important strategic issues and place them on the company's risk registers. Read Story.
New DWP legislation 'could miss one in three pension scams'
Corporate Adviser: Legislation that will give trustees greater powers to block potential 'scam' transfers may not go far enough, and could fail to flag up one in three scams, according to data from XPS. The company has welcomed the Department of Work and Pensions' consultation on this new legislation — but says that changes will not pick up all cases, so ongoing vigilance from trustees is vital. Read Story.
Gig work rife with 'structural racism'
Personnel Today: Zero-hours contracts are failing to provide more flexibility to workers and are instead trapping people in low pay, with black and minority workers worse affected. Read Story.
One jab or two? Vaccination status risks 'divided workplace'
Personnel Today: One in four managers will only work with colleagues who have received both Covid-19 vaccinations, according to research released today. As England waits to hear whether "freedom day" will go ahead as intended on 21 June – with a four-week delay widely speculated – the findings of a poll conducted by the Chartered Management Institute (CMI) make for sober reading. Read Story.
Employees forced back to work despite government guidance, says TUC
HR Magazine: Nearly one in 10 UK employees have been forced back to the workplace despite government guidance to continue remote working until restrictions are reviewed on 21 June. According to the Trades Union Congress (TUC) 9% of the UK workforce have been put under pressure by employers to return offices. Read Story.
Finances affect 39% of employees' mental health
Employee Benefits: New research has found that 39% of employees believe the current state of their finances negatively impacts their mental health. Conducted in collaboration with business wellbeing specialists Robertson Cooper, Aviva's report Thriving in the age of ambiguity: building resilience for the new realities of work explored how employees' relationship with finances, work and hopes for the future have evolved as they adapt to the ambiguity caused by the last 12 to 18 months. Read Story.
More support needed as mental health fit notes rise
Employee Benefits: Emotional support from employers is in higher demand due to a rise in the number of fit notes issued for mental health reasons because of the Covid-19 (Coronavirus) pandemic. Read Story.
Women's working hours fall a third less than men's
Workplace Insight: Women's average working hours have taken a far smaller hit during the pandemic than men's, with women who do not have children now working longer hours than ever before – in marked contrast to predictions of a 'shecession' at the start of the pandemic, according to new research by the Resolution Foundation. Read Story.
UK and Western Europe have least engaged employees
Workplace Insight: Gallup's latest State of the Global Workplace report claims that the UK and Western Europe have the lowest employee engagement levels globally at just 11 percent, but the region's employees assessed themselves as having high life evaluations (55 percent are thriving) and low negative emotions compared with employees in many other world regions. Read Story.
Nine out of 10 pension savers confused about 'net-zero' pensions
Corporate Adviser: The is widespread confusion among DC members about the concept of net-zero emissions, particularly in relation to how this relates to pensions. Research by Legal & General Investment Managers found that one in pension savers had never heard of the term 'net-zero', while three in 10 can't explain or understand the connection with their pension pots. Read Story.
Lockdown easing delay adds pressure to HR
HR Magazine: The four-week delay in easing of lockdown restrictions in England to 19 July will be bittersweet for employers. In the months ahead, any HR teams banking on a 21 June reopening of their business/aspects of it may be under more pressure particularly if they are reliant on the Coronavirus Job Retention Scheme (CJRS). Read Story.
EXCLUSIVE: 37% of male employees believe purpose improves wellbeing
Employee Benefits: New data has revealed that 37% of male employees and 15% of females think believing in what the company stands for and having a sense of purpose would help improve their wellbeing. Read Story
Outdated benefits costing businesses talent
HR Magazine: Companies that ignore the needs of graduates are at risk of missing out on top young talent, as nine out of 10 graduates say benefits play a key role in attracting them to a role. Benefit schemes in the UK have been ignoring younger employees, as just 16% of UK employees under 25 said that their current benefits package is suitable for them. Read Story.
Charity coalition urges protection for employees with reduced vaccine protection
Occupational Health & Wellbeing: A coalition of charities has written a letter to employers to urge them to put protective measures in place for staff who have reduced protection from Covid vaccines. Read Story.
Half of pension schemes 'climate compliant' within a year
Corporate Adviser: All pension schemes expect to have fully integrated climate risk into their decisions by 2026, according to new figures collected by Willis Towers Watson. Read Story.
Employees relish work-life balance of working from home
Cover magazine: The latest research from the ONS into the attitudes towards working from home among employers and employees found that a better work-life balance was the greatest positive for staff. Read Story.
Workplace health vital for years as pandemic impact only 'tip of the iceberg'
Healthcare & Protection: Wellbeing will remain atop the corporate agenda for many years as the world has "only seen the tip of the iceberg" from the Covid-19 pandemic. Read Story.
UK working parents concern about future linked to final restrictions lifting
Workplace Insight: New research from Working Families claims nearly a third of working parents (29 percent) are concerned their caring responsibilities will make them more vulnerable to redundancy when furlough ends, after juggling work and childcare through the pandemic. Read Story.
Women struggling with almost twice as much fatigue and anxiety as men
Workplace Insight: As COVID-19 continues to limit our daily lives, forcing the Government to extend social restrictions into July, restrictions of a different kind are taking their toll on working women, and may be even longer-lasting, according to research from 87 percent. Read Story.
Advisers need 'a different sort of conversation' with clients on long Covid
Healthcare & Protection: Effective employer wellbeing strategies to tackle the threat posed by long Covid need to be underpinned by a solid framework of agencies including insurers and wellbeing providers. And advisers must be at the forefront to having these conversations with clients. Read Story.
Employer health schemes must support people 'adversely impacted' by pandemic
Healthcare & Protection: Workplace health and wellbeing programmes around the world must recognise and support the needs of people who have been hardest hit by the pandemic, the Chartered Institute for Personnel and Development (CIPD) Future of Work conference has heard. Read Story.
LifeSearch: Under 35s struggling the most with WFH
Cover magazine: Challenges with home setups, and the demands of longer hours and greater childcare responsibilities, were identified by the life insurance specialist as the biggest pressures facing this demographic. Read Story.
Third of SME owners have no biz protection
Cover magazine: A third (34%) of SME business owners do not have any form business protection in place, posing a threat to their financial security according to research from Vitality. Read Story.
New research shows a seismic shift in the UK workforce as a quarter of all adults make permanent lifestyle shift to have second jobs
Incentive & Motivation: A new report released today from global market research agency The Mix reveals a permanent shift to side hustling in the UK, with one in four adults taking on extra jobs. Read Story.
UK Workers Feel Less Connected to Leaders But More Connected to Colleagues
Incentive & Motivation: More than a third of UK workers (36 per cent) have lost confidence in senior leadership since the start of the pandemic. In contrast, relationships with colleagues have improved with almost half of workers (49 per cent) enjoying a closer bond with employees on their team compared with before the pandemic. Read Story.