At a glance: reward and benefits headlines this week 12-18 February 2021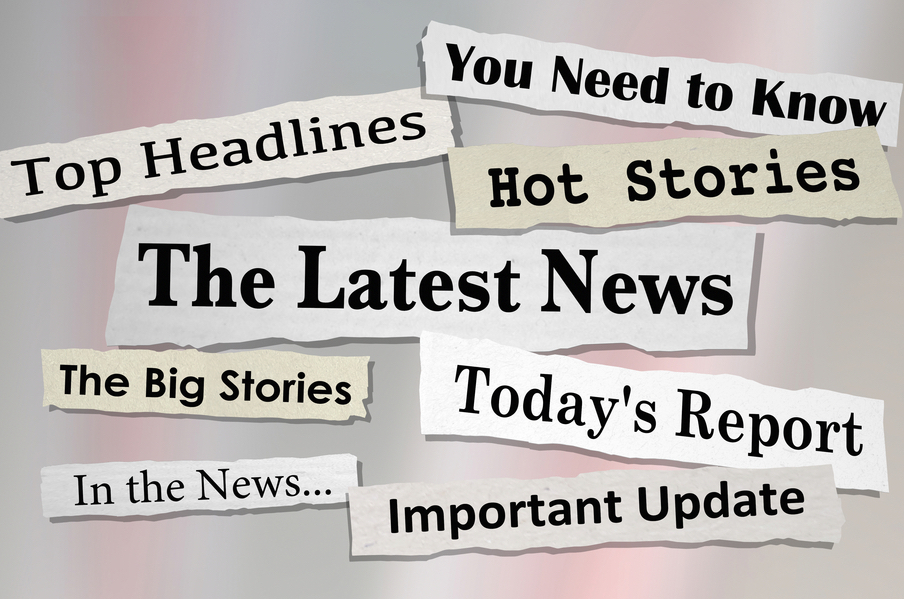 The headlines you might have missed between 12-18 February 2021.
UK business leaders identify staff mental health as key challenge in 2021
HR News: As a new year comes into view, many SMEs in the UK are concerned about the mental health of their staff as much as their ability to drive revenue, new research reveals. The new survey conducted by business insurance specialist Hiscox, asked 1,000 SME business decision-makers from across the UK about their experiences during 2020 and their subsequent outlook into 2021. Read Story.
Mental health related workplace absenteeism costs soared to £14bn in 2020
Workplace Insight: The impact of the nation's deteriorating mental health from Covid-19 lockdowns and other restrictions cost UK businesses £14bn last year, according to a study by Westfield Health. The cost of absenteeism from work due to mental health reasons increased last year by £1.3bn from 2019's totals as work from home, travel restrictions, furlough and pay cuts changed the workplace for millions of people across the UK. Read Story.
'Global approach' key rationale for sending employees abroad – Axa Global research
Corporate Adviser: Building a global approach to business has overtaken improving business operations as the main rationale for sending employees to work abroad, a major new survey from Axa Global Healthcare has found. The survey of 543 decision-makers, found that in 2020, the main rationale for sending employees overseas was to build a global way of working and approach to business. Read Story.
Managers pushing employees into workplaces, says TUC
Personnel Today: One in five working people are still going into work some or all of the time, according to a poll by the TUC. Nineteen per cent of those who are still going to work would be able to do their job from home, the union's figures showed. Four in 10 said the principal reason they continued to physically go into work when they could work remotely was pressure from managers. Read Story.
Employers 'missing a trick' on awareness of rights during pandemic
Personnel Today: Employers could do more to make working parents aware of their rights to leave and financial support during the pandemic, a study has claimed. According to Incomes Data Research, 98% of the organisations it polled had taken specific steps to support working parents over the course of the pandemic. Read Story.
Over half of workers received no training during the pandemic
HR Review: New research has revealed the need for businesses to re-prioritise upskilling employees as over half of workers have received no training during the pandemic. HowNow, an intelligent learning platform, has found that over half of employees (52 per cent) reported that they have not received any training during the pandemic. Read Story.
COVID-19 dealt huge blow to Britons' financial resilience – FCA study
Insurance Business Magazine: Over a quarter of UK adults were found to have "low financial resilience" due to the effects of the COVID-19 pandemic, according to a study by the Financial Conduct Authority (FCA). According to the regulator's Financial Lives Survey (FLS) conducted in October 2020, there are now 27.7 million adults in the UK with characteristics of vulnerability such as poor health, low financial resilience or recent negative life events. Read Story.
Pension schemes bill passed in Parliament
HR Review: On Thursday 11th February 2021, the Pensions Scheme Bill was passed which ultimately aims to boost protection for employees saving. Last week, the Pensions Scheme Bill was given Royal Assent, meaning this "landmark" pensions Bill has now become law. Read Story.
Low-paid workers more likely to take unpaid leave because of school closures, survey finds
People Management: Parents from low-income families are nine times more likely to have to take unpaid leave because of school closures than those in higher-paid jobs, a study has found. The poll of 1,308 working parents with children under the age of 14, conducted by the Fawcett Society, found that 12 per cent of those earning below £20,000, and 13 per cent of those earning between £20,000 and £40,000, said they would have to take time off without pay if schools closed or their child had to self-isolate. Read Story.
Two-thirds of employers do not link pay and bonuses to social responsibility goals
Employee Benefits: Two-thirds of employers do not link pay and bonuses to social responsibility goals. According to the latest Employee Benefits straw poll, 66.67% of www.employeebenefits.co.uk readers have no scheme under which employees are rewarded through pay rises or bonuses for meeting corporate responsibility targets. Read Story.
Watchdog urged to scrutinise equality impact of pandemic response
Personnel Today: The Equality and Human Rights Commission (EHRC) has been urged to investigate alleged equality failings in the government's response to the Covid-19 pandemic, which organisations say have deepened inequalities faced by women and underrepresented groups. Read Story.
High rehabilitation demand a 'long-term consequence' of pandemic
Personnel Today: As many as 100,000 intensive care patients, on top of the 350,000 Covid-19 patients treated on general wards, could need long-term care and rehabilitation, which could have an impact on their ability to return to work and on relatives providing informal care while working. Read Story.
Majority of HR leaders are beginners when it comes to D&I, finds Josh Bersin
HR Magazine: A study by Josh Bersin analysts has found that HR professionals are not well trained to support diversity, equality and inclusion (EDI) initiatives and managerial issues. Of 20 capability areas assessed, DEI scored the poorest among the practitioners. Read Story.
Employees want climate change pensions information
Employee Benefits: Research by workplace savings fintech Cushon has revealed employees overwhelmingly worry about whether their pensions are invested in firms that contribute to climate change – but still feel uninformed about it. Read Story.
Government waives IR35 penalties for one year
Personnel Today: The government has published new guidance about how it will support organisations seeking to comply with upcoming off-payroll (IR35) changes. The document confirmed it will be mandatory for employers to assess a contractor's employment status for tax purposes, and that those that do not will be fined. Read Story.
Half of Covid-19 patients 'develop depression', study finds
Healthcare and Protection Almost half of those who test positive for Covid-19 go on to develop depression, research has found. Health experts believe that a high number of patients have been suffering with mental health issues as well as common coronavirus symptoms. Read Story.
Insecure workers at risk of further pandemic harms, OH professionals say
Personnel Today: Occupational health professionals believe that those in insecure jobs are the most at risk of further disadvantage from the Covid-19 pandemic. According to research conducted among 165 OH professionals who are members of the International Commission for Occupational Health, those in precarious employment (cited by 79% of respondents), informal work (69%) and the unemployed (63%) are the most at risk of further disadvantage. Read Story.
Government urged to extend furlough amid fears of support cliff edge
People Management: Emergency coronavirus support including the job retention scheme needs to be carefully phased out because abruptly stopping the scheme could "choke off recovery", a think tank has warned. Read Story.
Hybrid working is the new expectation of pressured employees
Workplace Insight: The past twelve months have proved to be a watershed year for workplace digital transformation and the urgent shift to remote working has seen the world experience two years of digital transformation in two months. Read Story.
More than half of UK workers planning to take on a side hustle
Workplace Insight: Over half (54 percent) of UK workers say they are more open to taking on a side hustle or freelance work since the Covid-19 pandemic, according to new research from Fiverr. Over 2 in 5 (44 percent) agree they are more open to it, due to the flexibility that working from home has given them. Read Story.
BOHS issues interim advisory note on Vaccination in the Workplace
Environmental Expert: The British Occupational Hygiene Society, a leading scientific charity and the Chartered Society for Worker Health Protection has issued interim advice on vaccination in the workplace. Read Story.
Covid: Extra 1.7m vulnerable added to shielding list
BBC: There is to be a large expansion of the number of people being asked to shield in England. An extra 1.7 million people are expected to be added to the 2.3 million already on the list. Half of the group have not yet been vaccinated so will now be prioritised urgently by their local GPs. Read Story.
Nearly two million out of work for at least six months of the pandemic, report finds
People Management: Resolution Foundation study warns of long-term damage to the labour market and workers' prospects if support is not extended. Almost two million workers were unemployed or furloughed in January and had been for at least six months, according to new research revealing the scale of damage to the UK's labour force caused by the pandemic. Read Story.
Pay increases hit by falling employer confidence
Employee Benefits: Data published by XpertHR today (18 February) has found average pay increases are struggling, with pay freezes the more likely outcome facing many employees. The analysis of data for the three months to end of January revealed the median basic pay award was just 1%, while pay freezes accounted for a third (33.6%) of all settlements measured. Read Story.
SOM issues Covid and long Covid return-to-work guidance
Personnel Today: The Society of Occupational Medicine (SOM) has published new guidance on returning to work after Covid-19 and long Covid, which is aimed at workers in particular. The leaflet offers advice from the occupational health community on topics including what employees should do if they develop symptoms of Covid-19; what needs to be discussed with their manager if they are off work for a longer period; what managers' responsibilities are; and what medical clearances or adjustments may be needed to enable a return to work. Read Story.
Absence conundrum as it becomes 'socially unacceptable' to go to work with a cough
Healthcare and Protection: Businesses will have to find new ways of monitoring and managing sickness absence as a result of the pandemic, one of the country's most senior scientists has said. Read Story.
MPs urge PM to recognise long Covid as occupational disease
Healthcare and Protection: A total of 65 MPs have signed a letter to Prime Minister Boris Johnson, urging him to recognise long-Covid as an occupational disease. And they have said workers who are suffering after overcoming the virus should be given compensation. Read Story.
Bad technology is impacting company culture
HR Magazine: Poor internet connection and faulty technology is demotivating and disengaging employees. New research from electronics company Ricoh has shown that sub-standard technology has eroded company culture since the outbreak of COVID-19 as a third (31%) of employees at mid-sized companies said communication and tech problems have contributed to their lack of motivation and engagement. Read Story.
AI fosters a happier and more productive workforce, research claims
Workplace Insight: Businesses using artificial intelligence (AI) solutions benefit from a happier and more efficient workforce, claims new research from Fountech Solutions. A survey of more than 750 decision-makers within UK businesses highlights the employee and organisational benefits of deploying artificial intelligence (AI) solutions. Read Story.
Nine in 10 businesses expect hybrid working to be adopted permanently
HR Review: New research finds that hybrid working may be the future of work as almost nine in 10 businesses expect hybrid working to be adopted as a permanent part of the employment landscape. Read Story.