Top 10 stories from this week: employees are becoming ESG-conscious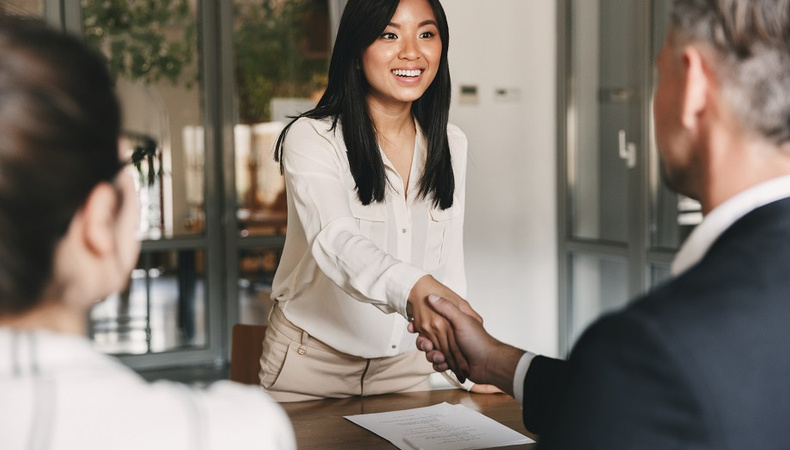 Where the pressure formerly came from stakeholders to improve ESG, ethically aware employees and new talent are also doing their bit to shift the dial. New research by Robert Half, claims that nearly two in five (38%) employees would look for a new role if they thought their organisation was not doing enough on ESG.
Additionally, businesses that don't implement genuine ESG policies could put themselves on the backfoot during the current 'war for talent'", as just under half (47%) of 18-34 year olds claim they would look for a new role if their employer wasn't committed to the cause.
Speakers at a recent REBA webinar surmised that ESG factors are increasingly becoming a crucial part of the employee value proposition, and that an ESG policy can either build or fracture an employee talent pipeline – as new talent are drawn to work for companies that do good outside the realms of work.
Rome very famously wasn't built in a day, but ESG is going to become a key factor in not only organisational structure and pay, but potentially in the ongoing war for talent too.
For more reward and employee benefits news you might have missed this week, read our top 10 snippets below.
ESG concerns mean half of younger workers considering career change
Workplace Insight: Companies across the UK risk losing out on top talent if they fail to take account of younger workers' greater ethical awareness, with the majority willing to sacrifice earnings for their values, according to new research from Robert Half. Read more
Second state pension age review launches
Corporate Advisor: The government has launched a second review of the state pension age to determine what evidence-based indicators should be taken into account when setting the age of entitlement in the future. Read more
Introduce ethnicity pay gap reporting by April 2023, MPs urge
Personnel Today: A group of MPs claims that organisations are now ready for ethnicity pay gap reporting, so legislation must be introduced. The House of Commons women and equalities committee said it recognised that capturing and reporting ethnicity pay gap data is a more complex exercise than for gender, but noted that solutions were available "as long as employers are willing and the purpose of the exercise is clear. Read more
More of a great reset and rethink than a great resignation
HR Review: Forward-thinking employers are providing access to tutoring programmes to support their employees' children, or flexible childcare solutions whether at work or near home, or help in sourcing eldercare. Read more
Effects of a four-day week must be monitored, says thinktank
HR Review: The effects on employees taking part in a four-day work week trial must be observed carefully, companies tell HRreview. The study is being led by Oxford and Cambridge universities, as well as the not-for-profit campaigning group 4 Day Week Global, and the think-tank Autonomy. Read more
Half of unemployed men aged 50+ out of work for a year or more, study finds
People Management: Commentators call on employers to address age discrimination by reviewing recruitment and selection processes. A study of data from the Office for National Statistics (ONS), conducted by Rest Less, found that of the 200,000 men aged 50 or over who were unemployed in the three months to November 2021, 99,000 had been out of a job for at least 12 months. Read more
Living wage would help mental health of 63% of low paid staff
Employee Benefits: More than six in 10 low-paid workers believe receiving the real living wage would improve their mental health, research has revealed. The poll of 1,702 adults in full-time employment but earning less than the real living wage, carried out by the Living Wage Foundation and market research agency Survation, also found that the same proportion (63%) believed their family lives would improve. Read more
Two in five working parents planning to move jobs in 2022, poll reveals
People Management: Nearly two in five working parents have said they hope to change job this year, including many who report being satisfied with their current job, a survey has found. A poll of more than 1,000 working parents with children under the age of 18, conducted by Bright Horizons, found 38 per cent planned to look for a new job in the next 12 months. Read more
Women demand employer support to work through menopause
Workplace Insight: Research commissioned by Gympass claims that many women are struggling to work through menopause, with empathy and support at the office in short supply. According to the survey, 81 percent of the women aged 45-64 say their employer doesn't provide help and 66 percent didn't feel able to speak to their boss about the challenges they face at work. Read more
Investors urged to do more on DEI issues
Corporate Advisor: Investors have a key role to play in driving change on diversity, equity and inclusion (DE&I) according to a new report from the UN-backed group the Principles for Responsible Investment (PRI). The report underlines that DEI issues are human rights issues, and calls for investors to give this area the same attention that they give to climate change. Read more