Top 10 stories this week: inflation bites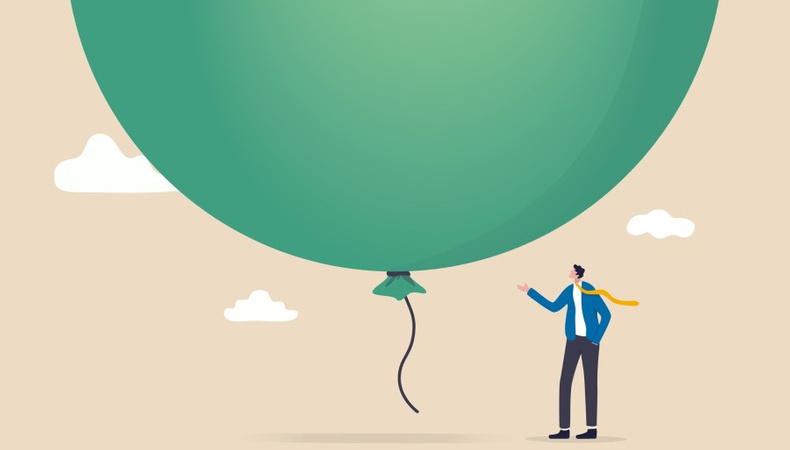 Despite high levels of inflation, analysis from XpertHR suggests that in reality median pay rises are around 2.5% in the private sector. Finding a balance when it comes to pay will be difficult, with the risk that many employees will vote with their feet in search of higher pay to combat rising costs.
As such, REBA is already seeing an increasing number of employers moving to review their benefits packages to help engage and retain staff, as well as support them during the turbulent months ahead – watch this space.
For more reward and employee benefits news you might have missed this week, read our top 10 snippets below.
Inflation hits 30-year high
Personnel Today: The cost of living has increased by 5.4% in the 12 months to December 2021, according to the consumer prices index of inflation (CPI), its highest level since March 1992. Read more
Dozens of firms participate in four-day week trial
Personnel Today: Around 30 more employers are set to participate in a four-day week trial where researchers will measure the impact it has on productivity and wellbeing. Read more
Plan B axed | As WFH guidance ends, THIS is how workers feel about returning to the office
HR Grapevine: Workers across the UK are returning to the office for the first time since December after the ending of 'Plan B' measures. Read more
Government confirms 'Stronger Nudge' plans to boost retirement guidance take-up
Corporate Adviser: The Department for Work and Pensions has confirmed plans which will see savers nudged towards official guidance from Pension Wise. Read more
Climate 'lip service' stalls progress and leaves employees flat
HR Magazine: Many British businesses see climate policy merely as a branding exercise, rather than something fundamental to future growth, research suggests. Read more
Employers warned to expect challenges as vacancies reach another record high
People Management: While the general outlook for the economy is encouraging, experts say competition for talent will remain 'fierce' with fewer candidates looking for each job. Read more
73% unable to talk about menopause symptoms at work
Employee Benefits: New data has revealed that nearly three-quarters of women (73%) experiencing menopause do not feel able to talk openly about their symptoms with colleagues, with more than one million feeling pressure to quit their jobs due to symptoms. Read more
HR reluctant to cut sick pay for unvaccinated
HR Magazine: Despite a recent increase in firms, including Ikea and Next, opting to cut their above-Statutory Sick Pay for unvaccinated employees, many HR professionals seem wary of potential discrimination. Read more
Employers improve benefits strategies to recruit and retain talent
Cover: Employers have adjusted benefits strategies in a bid to enhance recruitment and retain talent, as employee engagement is highlighted as the "most important" objective in the latest Aon Benefits and Trends survey. Read more
3 in 5 have taken long-term leave because of toxic culture
HR Grapevine: New research has found that two-thirds (61%) of people who've experienced a toxic workplace have ended up taking long-term leave. Read more