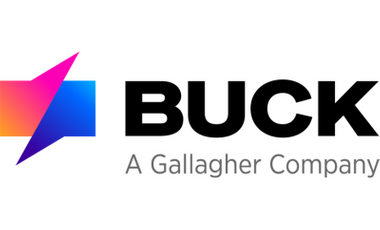 Buck
Buck is a global, integrated HR consulting, benefits administration & technology services provider.
Come and talk to us about
Buck develop tech-enabled programmes that engage individuals and drive organisational performance. Our award-winning engagement solutions and people-first approach empower the world's most forward-thinking organisations to protect the physical and financial wellbeing of their employees and members and improve how their people work and live.
Core areas of expertise:
Technology and data
Benefits platform
Benefits design
Strategic advice
Financial wellbeing
More from us: enjoy our content