View the webinar recording.
View more webinar recordings in our resource library.
In the face of further future regulation, post-pandemic pay bounce backs and increasing shifts to match Exec Rem to ESG targets, executive reward teams and RemCos need to be up to speed on what executive compensation structures will play well and what will attract the scorn of investors, the media and their own employees.
The panel will share what they foresee institutional investors and proxy advisors saying about the make up of executive pay: from the balance between long and short-term incentives, through to calls for clawbacks. They will discuss the expected changes when the Corporate Sustainability Reporting Directive (CSRD) comes into play in 2024 for large companies.
In this webinar you will also hear from forward-thinking employers about the decisions and actions they are taking to reflect their own ESG targets within their executive reward strategies, what those targets are and how they are being measured.
Key areas to be explored
• Impact of the growing pressure to publicly report ESG targets
• Understanding what targets are being linked to ESG by companies
• Shifts in incentives targets: long-term versus short-term
• Dealing with post-pandemic pay bounce backs, opposition votes and calls for clawbacks
• Reporting ESG in Balance Sheets: what is measurable?
• Preparing for the 2024 Corporate Sustainability Reporting Directive (CSRD)
• Ensuring ExecRem decisions do not breach equal pay or other discrimination legislation
Thanks to strategic partner Diligent for supporting this REBA webinar.
Panel chair: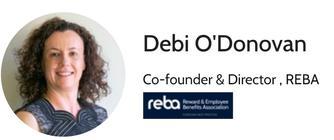 The panel consists of: