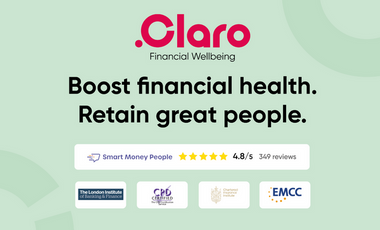 Claro Wellbeing
Bring financial literacy to every employee.
Our financial experts helped us build the market's #1 financial coaching app. Now, some of the most forward-thinking organisations in the world are using Claro Wellbeing to bring financial wellbeing to their people.
Come and talk to us about
At Claro Wellbeing we're bringing financial wellbeing to all, by providing the education, guidance and tools to help everyone take control of their money.
More from us: enjoy our content
Financial Wellbeing Calculator