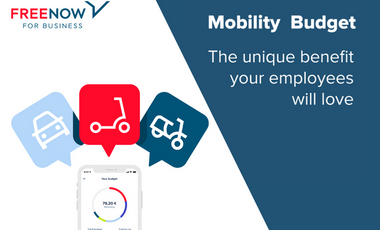 FREE NOW
FREE NOW is a convenient travel solution that provides your company with automated, detailed reporting. Book taxis or PHVs or e-scooters on demand or in advance. Use Free Now to automate travel expenses, monitor travel, encourage greener travel, convenient or subsidised commuting costs to support return to work and the cost-of-living crisis.
Come and talk to us about:
In today's competitive market, your compensation packages need to stand out. But with most companies offering hybrid working and throwing money at hiring budgets. Speak to our team about what you can do to grab candidates' attention!
More from us: enjoy our content