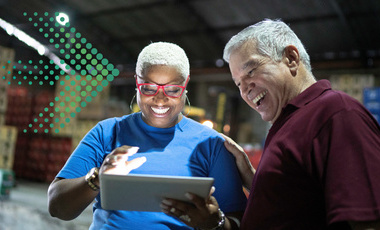 HUB Financial Solutions
At HUB Financial Solutions, we're totally focused on finding the right financial solutions for people approaching, or in-retirement.
Come and talk to us about
We will be showcasing our latest financial wellness offering. It brings together our two innovative retirement planning services, Pension Buddy and Destination Retirement, designed to make it simpler to plan for life after work. Pension Buddy: A online service that provides content, tools and other support to help people learn the essentials of planning for retirement. Destination Retirement: An automated advice service that can provide your colleagues with regulated financial advice based on a thorough assessment of their retirement goals and needs. From planning retirement goals to turning savings into income, our services allow your colleagues to take control of their finances, so you can be sure you're doing the right thing to create a supportive, positive working environment.
More from us: enjoy our content