Top 10 stories from this week: Projected pay increases cause controversy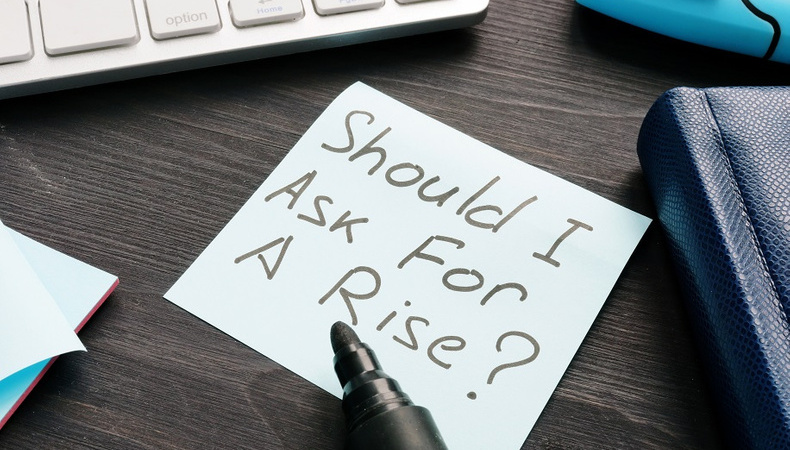 In its recent Labour Market Outlook report, the CIPD found that a median pay increase of 3% was on the cards, which will be the highest figure it's recorded since it began collecting data over a decade ago. However, when you dig a little deeper into the survey of more than 1,000 employers, over half (52%) said they were unsure as to whether pay will increase or decrease, and 8% will be either freezing or decreasing pay. Indeed, CIPD's labour market economist Jonathan Boys warned that despite the promising results, "most people are set to see their real wages fall against the backdrop of high inflation".
On the other side of the coin, the governor of the Bank of England has come under fire for suggesting people should refrain from asking for a big pay rise to help control inflation. Andrew Bailey's comments that he wanted to see "quite clear restraint" to prevent an upward spiral, caused Labour leader Kier Starmer to counter that workers have every right to ask for a pay rise. The following months will likely be an uncertain time for pay and reward professionals as April's budget announcement will see pay packets squeezed and employee financial wellbeing at risk.
For more reward and employee benefits news you might have missed this week, read our top 10 snippets below.
Employers set to award record pay rises in 2022, CIPD poll finds
People Management: Firms are anticipating a record increase in pay awards this year, a poll of employers has revealed, but experts say a wage hike alone will not solve staff shortages. The latest Labour Market Outlook from the CIPD found employers are anticipating a median pay increase of 3 per cent in 2022, the highest figure since the professional body started collecting comparable data in 2012/13. Read more
Office still important for nurturing friendships and inclusivity, report claims
Workplace Insight: The physical office remains vital for nurturing friendships, and supporting a diverse and inclusive workforce, according to O.C. Tanner's 2022 Global Culture Report which analysed the perspectives of over 38,000 employees, leaders, HR practitioners and executives from 21 countries around the world, including over 2,500 from the U.K. Read more
Only a fifth of managers say firms are prioritising mental health, poll finds
People Management: Only a fifth of managers have said their company is prioritising mental health this year, research has found, as experts say now is a 'crucial moment' for organisations to support their staff. A poll of 501 UK managers, conducted by the South Westminster Business Alliance, found just 21 per cent said their firm considered employee mental health a priority for 2022. Read more
Changes proposed to way pension providers estimate future retirement income
Corporate Advisor: DC pension providers may be required to change the way they calculate future retirement income on standard projections, under proposals being put forward by the Financial Reporting Council. The FRC is now consulting on these changes, which are designed to provide greater consistency for consumers when comparing different products. Read more
Care leavers in Wales to take part in basic income pilot
Personnel Today: Young people leaving care in Wales will be offered the chance to participate in a basic income pilot scheme, receiving £1,600 a month for two years. The money will be given to all 18-year-olds leaving care, and those taking part will be able to work in paid jobs on top of their stipend. Read more
One in 5 managers say staff mental health is not a priority this year
HR Grapevine: Fewer than one quarter of managers (21%) say that supporting employee mental health is a priority for them this year, new research has revealed. The research, which was conducted by the South Westminster Business Alliance, also found that 78% of managers admit to not being able to spot the signs of poor mental health among employees. Read more
Small London law firm seeks to compete with Magic Circle by appointing its own 'fertility officer'
City A.M: A small family law firm, with offices in Clapham, Hammersmith, and Islington, has become the first UK company to appoint its own "fertility officer," as it seeks to compete with larger rivals that have begun offering highly expensive fertility benefits. Read more
Cost of living concerns fuelling 'pleasanteeism' epidemic
HR Director: 'Pleasanteeism' – the pressure to put on a brave face – is on the rise across the UK, as three quarters (75%) of workers surveyed admit to feeling like they have to put on a brave face in front of their colleagues, regardless of how they're really feeling. Read more
27% of Brits plan to work from Europe this year
Employee Benefits: More than one in four desk-based Brits are planning to work remotely from Europe this year amid a culture of 'hybrid holidays' according to research. A survey of 2,000 adults who usually work at home or in an office, carried out by phone network Virgin Media O2 Business, revealed that 27% were thinking of carrying out their duties abroad. Read more