Be part of a new age of wellbeing
Now in its seventh year the Employee Wellbeing Congress has become established as the premier gathering of senior reward, benefits, wellbeing and HR practitioners who are adapting organisational cultures to attract, engage and retain talent with wellbeing of people and planet at the centre of the employee proposition.
Inspirational keynotes, topical speaker sessions, practical knowledge exchange in roundtable discussion groups, meeting of minds in strategic workshops and the most comprehensive showcase of specialist vendors.
Attend this year's Employee Wellbeing Congress on 28 June in London to immerse yourself in leading-edge, inspirational thinking and absorb practical tools, techniques and takeaways that will equip you to play a pivotal role in defining what comes next for your organisation.
Delegate feedback
This is definitely emerging as the go-to event for the reward and wellbeing community.
REBA events are an excellent opportunity to hear from experts, see what's new, network with peers - and meet old friends!
Speakers and Discussion Group Leaders this year include: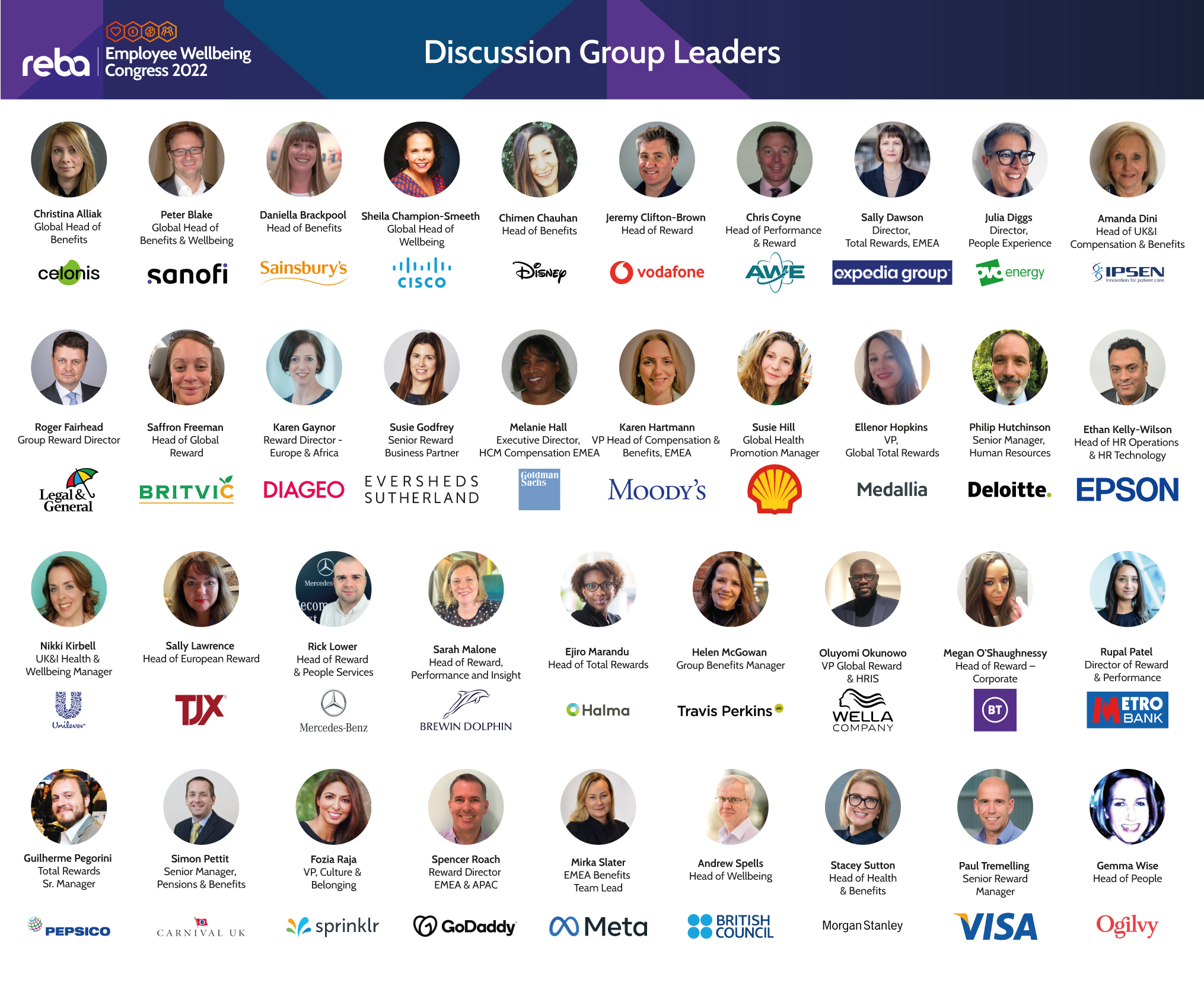 Enquire about sponsorship and exhibiting opportunities by filling out the form below or please call Suzanne Saunders on 07545 385730.