Be part of a new age of wellbeing
The Employee Wellbeing Congress is now established as the premier gathering of senior reward, benefits, wellbeing and HR practitioners who are adapting organisational cultures to attract, engage and retain talent with wellbeing of people and planet at the centre of the employee proposition.
Inspirational keynotes, topical speaker sessions, practical knowledge exchange in roundtable discussion groups, meeting of minds in strategic workshops and the most comprehensive showcase of specialist vendors.
This year's Employee Wellbeing Congress on 28 June 2022 was a busy, productive day for the attendees, the exhibitors and the speakers. There has been some amazing feedback from across the community...We can't wait to do it all again in 2023!
Sponsor feedback
Great event: great organisation and quality delegates!
Thank you for organising another awesome event. There is no other event like the REBA Congress.
Delegate feedback
Fantastic event, excellent vibe plus insightful strategic takeaways for our wellbeing programme.
Very informative, useful networking with colleagues and great talking to a range of relevant suppliers.
Speakers and Discussion Group Leaders in 2022 included: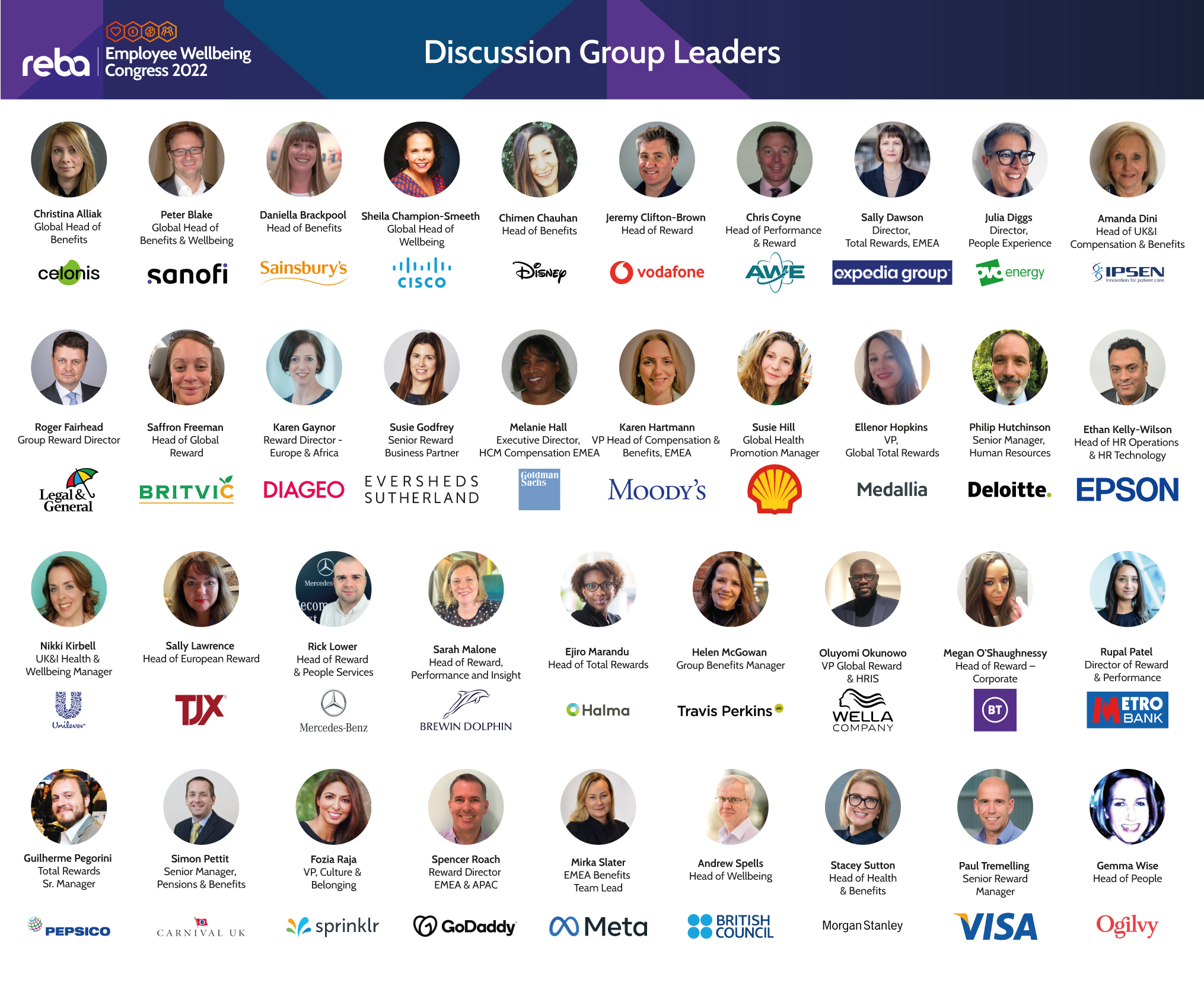 Enquire about sponsorship and exhibiting opportunities by filling out the form below or please call Suzanne Saunders on 07545 385730.