Be part of a new age of wellbeing
The REBA Wellbeing Congress is the premier gathering of reward, benefits, wellbeing and HR leaders who are focused on enhancing the employee experience to attract, engage and retain talent in their organisation. As people's expectations and workforce demographics change, wellbeing benefits are evolving to offer more choice, flexibility, personalisation and support at each career and life stage.
It's time to reimagine how the organisation defines employee benefits and also to focus on the workforce goals they are designed to meet.
This topical leading-edge event features a curated exhibition of specialist vendors alongside a content programme of inspirational keynotes, topical speaker sessions, practical knowledge exchange in roundtable discussion groups and strategic workshops. It's your best opportunity to do essential fact-finding for your wellbeing benefits strategy.
Sponsor feedback
Great event: great organisation and quality delegates!
Thank you for organising another awesome event. There is no other event like the REBA Congress.
Delegate feedback
Fantastic event, excellent vibe plus insightful strategic takeaways for our wellbeing programme.
Very informative, useful networking with colleagues and great talking to a range of relevant suppliers.
Speakers and Discussion Group Leaders in 2022 included: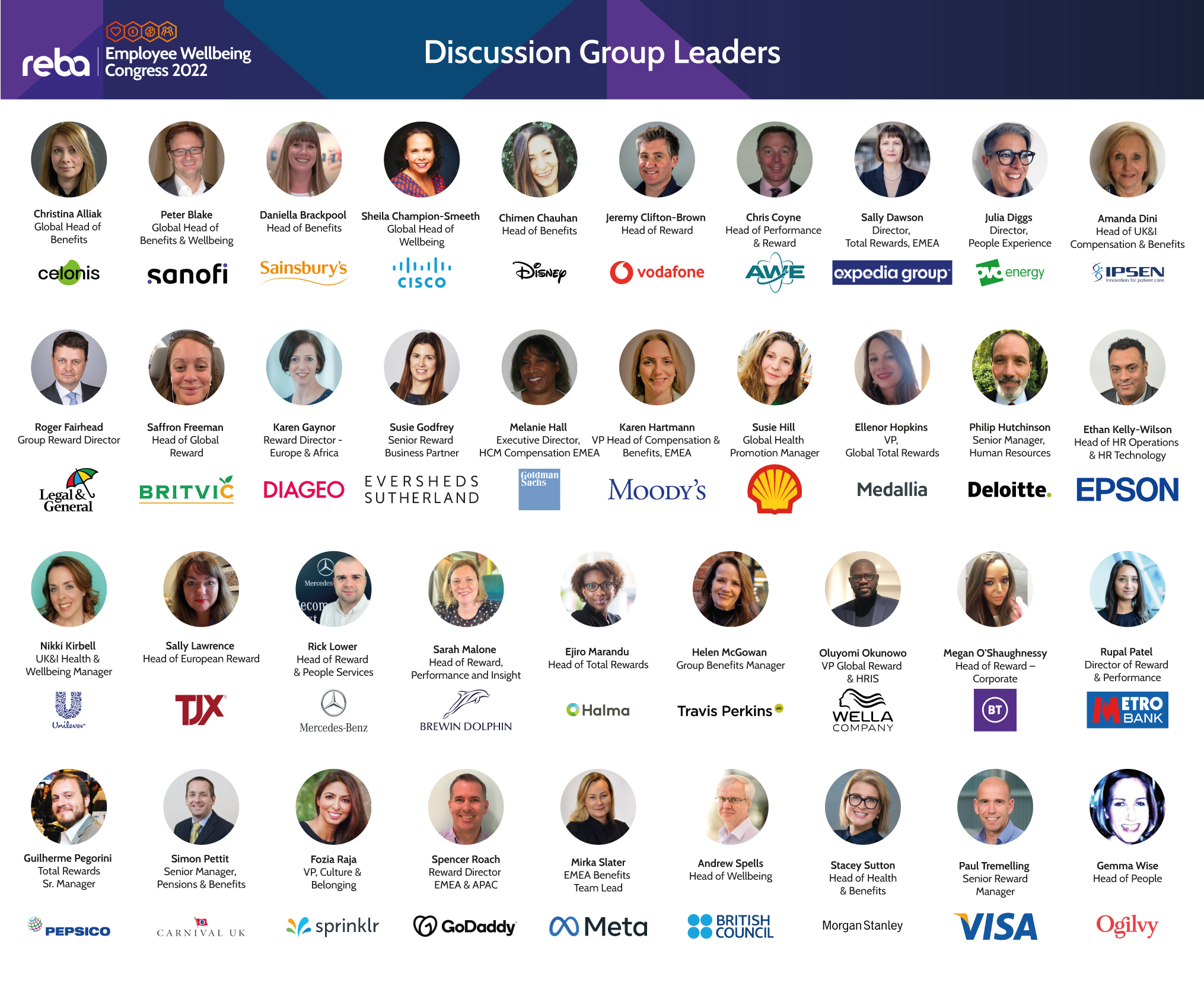 Enquire about sponsorship and exhibiting opportunities by filling out the form below or please call Suzanne Saunders on 07545 385730.