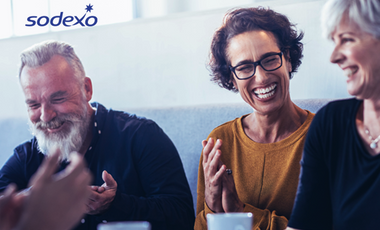 Sodexo Engage
Sodexo Engage, part of Sodexo Benefits and Rewards Services, is a leading expert in employee engagement, providing award-winning employee benefits, rewards and recognition, creating experiences that make a real difference to people's lives.
Come and talk to us about
There has never been a more important time to take employee wellbeing seriously. With a wide range of cost-effective benefits and rewards services, Sodexo Engage offers a flexible approach to support the financial, mental and physical wellbeing of your employees. Come and talk to us to know more.