How health cash plans can improve stress management in the workplace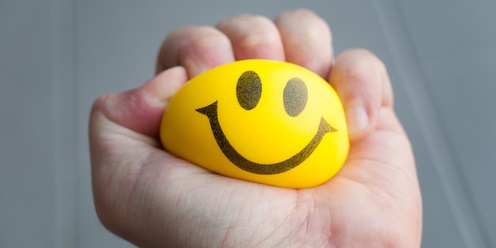 These areas are becoming a top business priority as they can have a big impact on the success of organisations of all shapes and sizes. The recent CIPD Absence Management Report reported that absence increased slightly to 6.9 days per year in 2015 at an average cost of £554 per employee.
As well as the familiar physical complaints such as acute medical conditions, back pain and musculoskeletal injuries, the report also found that two of the most common causes of long-term absence were mental ill health and stress.
Increasing problems with mental health and stress within the workplace were also highlighted in a 2015 report by the Health & Safety Executive. This found that two-fifths of organisations had seen an increase in mental health problems and that stress accounted for 35% of all work-related ill health cases.
It is becoming apparent that it is just as important to look after the mental health of employees, as it is their physical health. This is where a health cash plan can help.
Health cash plans & stress management
Health cash plans can help to improve the mental wellbeing of employees in many ways:
Cashback on massages, acupuncture, reflexology and other relaxation therapies
Preventative services such as 24/7 counselling helplines
Virtual GP surgeries, which provide face-to-face webcam consultations
Access to discounted leisure activities in order to help towards a better work–life balance
Some health cash plans also offer an enhanced range of occupational support services to ensure that employees are given assistance with a mental illness at the earliest possible opportunity. Some examples are:
Active care with occupational health helpline
This comprehensive preventative stress programme provides employees with early intervention and proactive support from day one of absence. HR teams can also receive professional support with fit notes, health surveillance and return to work plans.
Occupational health care plan
This provides unlimited access to a UK-wide team of occupational health nurses and physicians to reduce stress, enhance productivity and prevent litigation. This plan also provides all of the benefits of active care and helps employers to manage the ongoing health and wellbeing of employees.
A brighter future
The good news is that occupational health services like these can help organisations to reduce absence levels. The CIPD Absence Management Report showed that:
92% of organisations who introduced or revisited their wellbeing benefits in 2014 reported a positive impact on absence levels
88% of organisations who involved occupational health professionals in 2014 reported a positive impact on absence levels
This article was provided by Health Shield.
In partnership with Health Shield
At Health Shield we're passionate about improving people's everyday health.