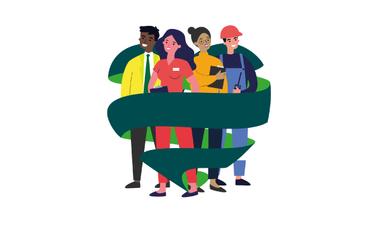 Lime
Lime's purpose is to help enlightened employers have a positive impact on the health and wellbeing of every one of their people. How do we do this? We design our digital, interconnected healthcare services to be actively used, focusing on the areas of health and wellbeing where they can make the biggest difference. Easily accessible via just one site and login, and affordable across the whole workforce, we keep it simple with no excess, no reimbursement or additional costs.
Come and talk to us about
We are passionate about whole of workforce health and wellbeing; we strongly believe that everyone has the right to the healthcare they need, no matter their job title or salary. We love to talk about workforce health and wellbeing, the power of health benefits to motivate and engage employees, the democratisation of workplace health and how and why employers need to support employees dealing with cancer right across the workforce.
More from us: enjoy our content
UK's brave face workplace culture takes its toll as 3 in 4 workers now suffer from 'pleasanteeism'